Engineers share their knowledge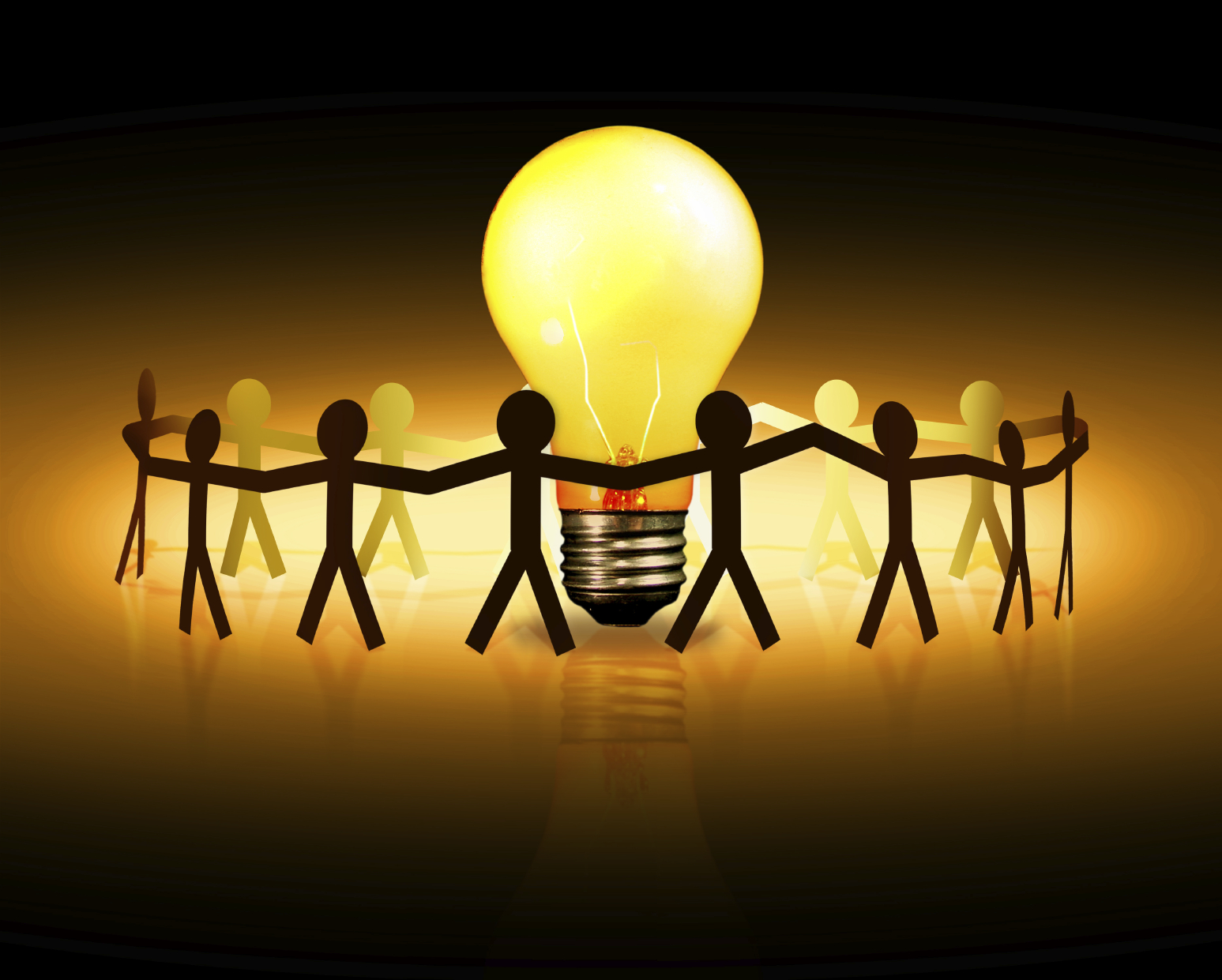 Great minds may think alike but occasionally one or two can bring something different to the table – as some organizations are discovering through regular knowledge-sharing exercises.
Large engineering companies attract some of the brightest and sharpest people in this industry then generally set them to work doing what they do best. Often these talented and busy individuals can be found day after day, tucked away in an office, head down, churning out their work.
However, some progressive firms are discovering that this might not be the most productive model for long-term company success. Knowledge sharing is gaining credence in boardrooms around the world.
The international engineering consultancy Arup uses regular strategic meetings supported by an electronic community to help define future engineering solutions. Earlier this year, Arup allowed WPR into its London office to witness a knowledge-sharing meeting among its public health engineers.
The 'round table' meeting comprised 13 participants and included a video hook-up with staff in Arup's Leeds and Manchester offices organized by Rose Dunlop.
Arup associate director Martin Shouler, leader of environmental services engineering, chaired the meeting and set an optimistic agenda, It was subsequently pared back to allow more time for healthy discussion on a reduced range of topics during the two-and-a-half hours of the meeting.
"The round table was something I wanted to implement for quite some time," Shouler says.
He joined the company in mid-2005 and recognized the opportunity for knowledge sharing soon after arriving.
"We regularly share information by electronic means. However, sometimes a meeting is the best way to move a technical issue on. Our people work very hard and it's easy for everyone to get lost in their daily activities just by doing their own job."
Shouler says allowing this to continue unchecked risked some staff becoming 'stale'. Participation in group brainstorming and problem-solving allows the sharing of best practice and thinking.
The Arup roundtable provided a perfect platform for the group to discuss an internal SWOT analysis (strengths, weaknesses, opportunities and threats) as well as identifying industry trends and ways of capitalizing on them.
Climate change, responsible water usage, potable and greywater storage and legislation were considered hot topics by the group – not only how they affect public health engineers but also the level of information the group receives and gives to clients.
To kick off proceedings, the group took part in a discussion on water efficiency, sparked by a handout from Edward Clarke, who presented printouts depicting his water hierarchy chart.
"Water efficiency starts with behavioral change," Clarke began.
"Everyone needs to be educated to understand why and how they can reduce their water usage. Education, monitoring and reaching targets will all play a large part in this. For example, the Mayor of London will publish a water strategy that will look at security of supply as well as sustainability and flooding.
"And engineering solutions play a huge part in overall water saving strategies. Water-efficient appliances – including waterless urinals – alternate sources of water, rainwater harvesting, recovery, on-site treatment, greywater and blackwater usage and treatment are all technologies that can assist."
Shouler asked the group: "How well are we working with these things? Do we need to do more in these areas?"
The assembled staff were quick to point out that they looked at sustainability on every job. A comment came that there hadn't been a job in the past two years that was not looked at from a water-efficiency viewpoint.
"All our main clients are aware of the need to save and better utilize water resources," one member said. Another added: "There's pressure on us to achieve high ratings in these areas, either to help with the sale of some buildings or for better water usage by the current tenants or owner-occupiers."
Ian Fellingham said: "Clients now expect greywater recycling to be a part of any project in Dubai and the UAE. It's becoming standard in many countries in which we work. It's nothing out of the ordinary."
Further discussion highlighted that Arup performed well on technical solutions but could look at more ways of educating clients.
Geoff Farnham said water companies are doing a lot to educate the public on water conservation in the home, but they have a vested interested because water catchment areas are under threat.
"Perhaps we can look at emulating something like that, but coming at it from an independent viewpoint."
Shouler asked whether Arup has the authority, skills and techniques to promote green issues.
The group countered that there were other authorities charged with those responsibilities – but with very poor public profiles.
Arup members conceded they had little contact with developers working on residential enhancement schemes. they are not going to influence those builders, so their main focus must be government and developers of new buildings.
"Is water too cheap to influence change?" Shouler said. "How do we get to the right bodies to get the message out there?"
He asked whether it is true that Arup's name is held in high regard for structural engineering but not water.
There was much nodding around the table and Shouler said: "Good, I believe we are raising our profile in this area, through our affiliation with the right bodies. We are going beyond the minimum but I feel can we go further."
From the group came the comment that it was hard for Arup to push too hard because clients were achieving building efficiency ratings between 'very good' and 'excellent' without having to spend much money on water-saving techniques. And, without legislation, why would building owners carry out inspections on their new buildings to check for water-saving technologies? Who would it benefit?
Members of the group believe Arup should lead from the front with its own premises, where clients could witness water-saving technologies and responsible water and energy usage from a company specifying that they do likewise. Shouler promised there would be action on this, allowing Arup engineers to have first-hand experience of innovative technology.
He said they should continue to work with developers who are keen to explore the merits of water meters, data loggers and other devices that save water and costs.
Shouler moved the group to the next topic – sustainable water management.
He opened discussion on sustainable urban drainage systems (SUDS), water re-use (yellow/grey/black) and rainwater recycling, and the increasingly relevant sustainable management of water at a site-wide level.
"Do we, as public health engineers, give enough consideration to the site as a whole in our designs? Are there other groups we should be combining forces with to design site-wide water-sustainable water management systems? Is there scope for multi-disciplinary teams to work together?"
The group proffered many ideas on site-wide solutions, including the possibility of using data from process engineers to gather details on cooling tower water and the re-use of rainwater.
Borehole cooling – taking water from aquifers – is another example of site-wide water thinking, but the effects on surrounding users pose a series of questions and potential problems. Arup engineers, agreed there may be merit in this technology and suggested taking a leadership role in this field.
At the mention of green roofs there was much enthusiastic discussion, especially surrounding the quality of membranes and eco-diversity.
It was put forward that green roof run-off was not ideal because it had to be treated before use. The engineers agreed they would need to work in conjunction with architectural and structural engineering colleagues on dealing with water on roofs.
"Taking water off a roof for recycling is a cost issue," Clarke said. "Used with toilets, it can have a slight yellow tinge which some may interpret as an unclean toilet. However, appropriately placed signs in bathrooms and education for tenants, staff members or visitors using these toilets have alleviated concerns at one of our projects in Oldham (UK)."
Shouler asked whether rooftop water storage was better and more efficient than a rooftop garden, which needed irrigation in summer, for instance.
The group agreed to look into the thermal properties of both and report back at a future meeting.
On the matter of flood mitigation and climate change, Dorothee Richter spoke of the new Planning Policy Statement (PPS25: Development and Flood Risk) issued in December 2006 to strengthen and clarify the key role of the planning system in managing flood risk and contributing to adapting to the effects of climate change.
Richter reported that the PPS25 replaced the existing Planning Policy Guidance (PPG25) and set out policies for planning authorities to:
• ensure flood risk is properly taken into account at all stages in the planning process;
• prevent inappropriate development in areas at high risk of flooding, and direct development away from areas at highest risk.
In addition, the Flooding Direction (Town and Country Planning (Flooding) Direction 2007 for England) provides the opportunity for greater scrutiny for large developments proposed in flood risk areas. Where local authorities intend to approve applications despite Environment Agency objections, the Secretary of State may be asked to consider calling them in for a decision.
The group agreed the best person from Arup to follow up on flooding issues was Dr James Lancaster in Leeds because he was lead author of CIRIA Report C624, Development and Flood Risk: Guidance for the Construction Industry, and assisted in preparation of Development and Flood Risk: a Practice Guide Companion to PPS25, Living Draft.
The group was told that public health engineers could no longer push water off their sites and let someone downstream worry about it. A holistic approach to water run-off was needed – and quickly – because climate change meant a level of uncertainty, especially around London.
Moving on to health and hygiene, Shouler told the group that the control of legionella around the world was fairly well understood.
However, he believed grease removal was becoming an issue, and Germany had better legislative control. He pointed out that segregation added to waste collection, like sludge. Where to store it, and how and when to remove it ,were problems that needed solutions.
"These wastes will have health and hygiene issues because they carry viruses and bacteria. So responsibility will fall on engineers. Are centralized or decentralized systems the way forward?"
Shoulder said engineers favor a move towards centralization because of manpower costs and assets, and discrete locations.
"Bringing technologies and maintenance together in one site makes it easier to control and makes discharge easier to manage."
The group reflected on a dilemma – recommending a sustainable system that is at present subject to failure, or an energy-intensive but robust system that copes well with the demands.
It was agreed that water was probably still too cheap in the UK and was a disincentive for re-use and greywater systems.
In the discussion on energy systems Dr Darren Woolf said public health is a code-driven industry but is moving towards performance-based situations.
"Other disciplines have moved there already but now, because our resource – water – has become an issue, we have to follow suit. It's an exciting place to be."
Everyone at the meeting agreed that sustainability was a good industry to be in, as engineers can make a real difference.
"There's a lot more to sustainability than meets the eye from an engineer's viewpoint," Woolf said. "We're focusing on delivering the biggest impacts in energy savings, but the next thing we need to do is show how you measure them."
He went on to say that understanding the carbon footprint of technology and solutions allows public health engineers to choose the right system for each project.
Shouler then asked: "Outside of internal R&D, what additional resources do public health engineers need?"
It was suggested information be made available on:
• using the building form for rainwater storage;
• pressure regimes in drainage systems;
• water conservation for drainlines operating on reduced flow;
• hot water design and storage (among the biggest energy users for public health engineers).
Woolf said one solution would be to limit the amount of hot water taps in bathrooms.
"We only have to provide cold water but everyone expects hot and cold. Perhaps a solution would be to have maybe one tap in six used for hot water and look at ways of reducing the lag for hot."
He said gravity systems for water and waste movement, and better use of pumping for water and sewage, should also be looked at – and renewables are increasing 10- 20% each year.
Shouler then asked the group what it could do to improve information sharing at Arup and across the industry. What external networks should the company be aware of?
It was suggested a 'network map' be made available to all Arup public health engineers to show which groups the company belonged to or which Standards bodies, associations or organizations Arup was aligned with. This could help with lobbying or simply provide access to valuable information on technologies, trends, etc. This could save public health engineers a lot of time, as they would not have to start their research from scratch.
Shouler said it was paramount for group members to attend briefings, seminars and conferences, as it helped the company to keep up with developments and provide clients with accurate, up-to-date advice. This in turn gave the company credibility in the market.
"We are doing our job when we can provide our clients with good solutions."
But rather than being critical of the shortage of industry information, Arup and other forward-looking consultancies should regard that lack as an opportunity to put themselves forward as experts.
"Then people know to come to Arup for advice," he said.
The meeting concluded with all attendees agreeing that the time spent in a formal setting was valuable, and they were looking forward to the next gathering.