Don't Wait to Seek Legal Advice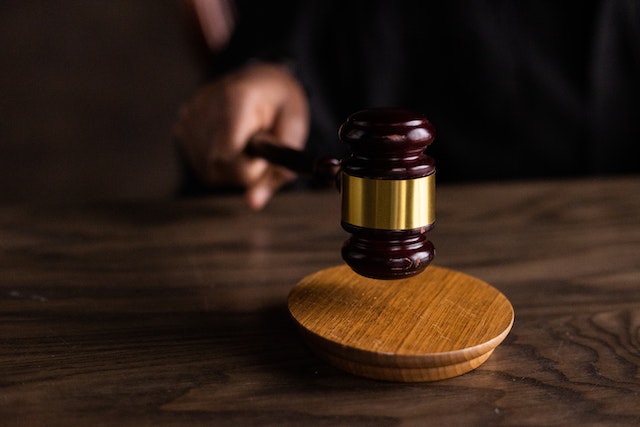 As far as plumbing firms are concerned, there are certain situations where legal support may be necessary to protect your rights and interests. BILL ARMSTRONG offers some examples…
Don't wait for a legal problem to arise before seeking legal advice! Be proactive when affirming your lawful rights. Cases where early legal advice may be of value include:
Business Information: If you are starting a new plumbing firm or changing your business structure, such as forming a partnership or incorporating, you may need legal assistance to ensure that you are complying with all relevant laws and regulations, and to draft and review contracts, partnership agreements, and other legal documents.
Contracts: As a plumbing firm, you will likely enter into contracts with clients, suppliers, and other parties. Legal support can help you review and negotiate contracts to ensure that your rights and interests are protected, and that the terms and conditions are favorable to your business.
Employment Law: If you have employees, you may need legal advice on matters related to labor law, such as hiring and firing, employee contracts, workplace safety, and compliance with federal, state, and local employment laws.
Dispute Resolution: In the event of a dispute with a client, supplier, or other party, legal support can help you navigate the legal process, represent your interests in negotiations, and, if necessary, litigate on your behalf in court.
Regulatory Compliance: Plumbing firms are subject to various laws and regulations, such as building codes, health and safety regulations, and environmental laws. Legal support can help you understand and comply with these regulations to avoid penalties and legal liabilities.
Intellectual Property: If you have developed unique plumbing techniques, products, or branding you may need legal assistance with trademark, copyright, or patent registration to protect your intellectual property rights and prevent others from using or copying your work.
Business Transactions: If you are buying or selling a plumbing business, merging with another company, or engaging in other business transactions, legal support can help you with due diligence, contract negotiation and other legal aspects of the transaction to ensure that your interest are protected.
Insurance Claims: If your plumbing firm is involved in an insurance claim, such as a liability claim or property damage claim, legal support can assist you in navigating the insurance process, interpreting policy terms, and representing your interests in negotiations or litigation.
CONSULT WITH A LEGAL PROFESSIONAL
It's important to consult with a qualified legal professional who specialises in business and commercial law to assess your specific situation and determine when legal support may be necessary for your plumbing firm. It's always better to seek legal advice proactively to avoid potential legal issues and protect your business interests. Always remember that laws and regulations vary by jurisdiction, so it's crucial to work with a legal professional who is knowledgeable about the laws in your specific area. Legal support can help ensure that your plumbing firm operates legally and is protected from legal risks that may arise in the course of your business operations. It's important to keep in mind that this response does not constitute legal advice and is intended for informational purposes only.
Consulting with a qualified legal professional is always recommended for specific legal matters. Proper legal guidance can help you navigate complex legal issues and protect your plumbing firm's rights and interests. A qualified attorney can provide you with personalised legal advice tailored to your plumbing firm's unique needs and circumstances.
LEGAL SUPPORT CAN BE EXPENSIVE
Plumbing advocacy is the act of promoting and supporting the profession of plumbing and advocating for the interests of plumbers, plumbing business, and the plumbing industry as a whole. It involves engaging in activities that aim to raise awareness, educate, and promote the importance of plumbing, as well as advocating for policies, regulations, and standards that protect and advance the plumbing profession.
Plumbing advocacy can take various forms, including:
Education and Outreach
Policy Advocacy
Professional Development
Industry Promotion
Safety and Standards.
This would be provided by your state-based association.
Bill Armstrong, from B&J Armstrong Plumbing, NSW, is a licensed plumber, drainer and gasfitter. In 2015 he became a Life Member of MPA NSW. Bill has more than 15 years' experience conducting independent investigations of plumbing-related installations involved in litigation.
Email Bill at admin@armstrongplumbing.net.au