Digitisation of the trade sector the way forward, according to studies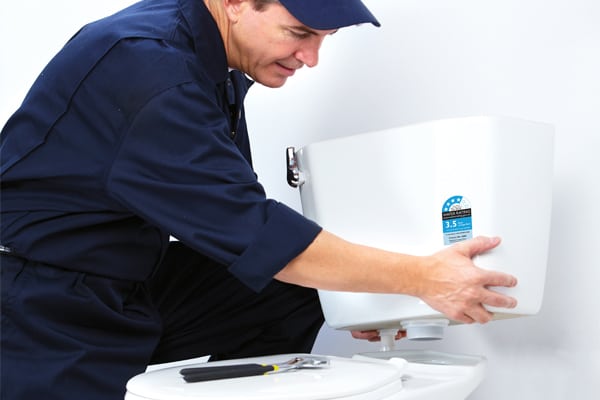 New studies by market research company EY Sweeney and business consulting firm L.E.K have revealed the potential for growth in the residential trade sector as tradies and consumers seek smarter ways to engage.
Commissioned by hipages, the research reveals that digitisation of the trade sector is fuelling an 'On-Demand Tradie Economy' in Australia.
The On-Demand Tradie Economy represents an emerging digital revolution of the residential trade sector, which is fully optimised through technologies that streamline consumer-tradie connections, communications and job coordination.
Set to help 250,000 Australian trade businesses grow by easing their daily administration and helping them win more work, this new economy is equally driven by services that offer substantial relief to nine million households who need help managing tradies.
"Driven by millenials and younger Australians, innovative technologies are beginning to powerfully transform the way tradies and consumers conduct business," hipages co-founder and chief executive David Vitek says.
"This research showed market demand for digital services that optimise their engagements for a better, smoother experience.
"Like the on-demand nature of food delivery and ride-sharing sectors, we're seeing a similar movement in the tradie sector.
"The residential trades sector is a significant economic driver in Australia, with this research indicating the emergence of a new On-Demand Tradie Economy set to hyper accelerates sector growth over the coming years."
Many Australians find it difficult to source reliable tradies, with 43% claiming tradies are never available when you need them. Three in five consumers said they would find it useful to have a trusted third party that could connect them with tradies, indicating a strong market opportunity.
One in four tradies have given up jobs due to being too busy with admin; an estimated approximate annual value of $120,000 (total values vary by trade) in missed work. Tradies surveyed spend an average of 14 hours a week on quoting and general admin. Nearly 70% of tradies agree that technological assistance can free up work time, including assisting with schedule management and reducing travel time between jobs (60%).
Tradies indicate that more of their work is coming from online channels, in particular amongst younger Australians (under 45 years). Many expect this trend will only grow, anticipating that more of their work will come from third party providers such as hipages. Australian consumers echo similar sentiments, with 50 per cent saying they're more likely to hire tradies online now compared to five years ago.
Australians continue to base their tradie selection on trust, with word-of-mouth considered important as consumers rely on their personal networks (47% ). The majority of Australians (77% ) say they would like to see recommendations of tradies before hiring them, and tradies agree that standardisation of online feedback would be positive for the sector overall.
"Word-of-mouth (WOM) has always been the traditional form of sourcing a tradie, trusting recommendations from friends and family, but the process can be slow and limited," David says.
"The same concept is now being adapted digitally to fasten the process, with online services such as hipages aggregating consumer recommendations, allowing tradies to build their online reputation."