Designer bathrooms that save water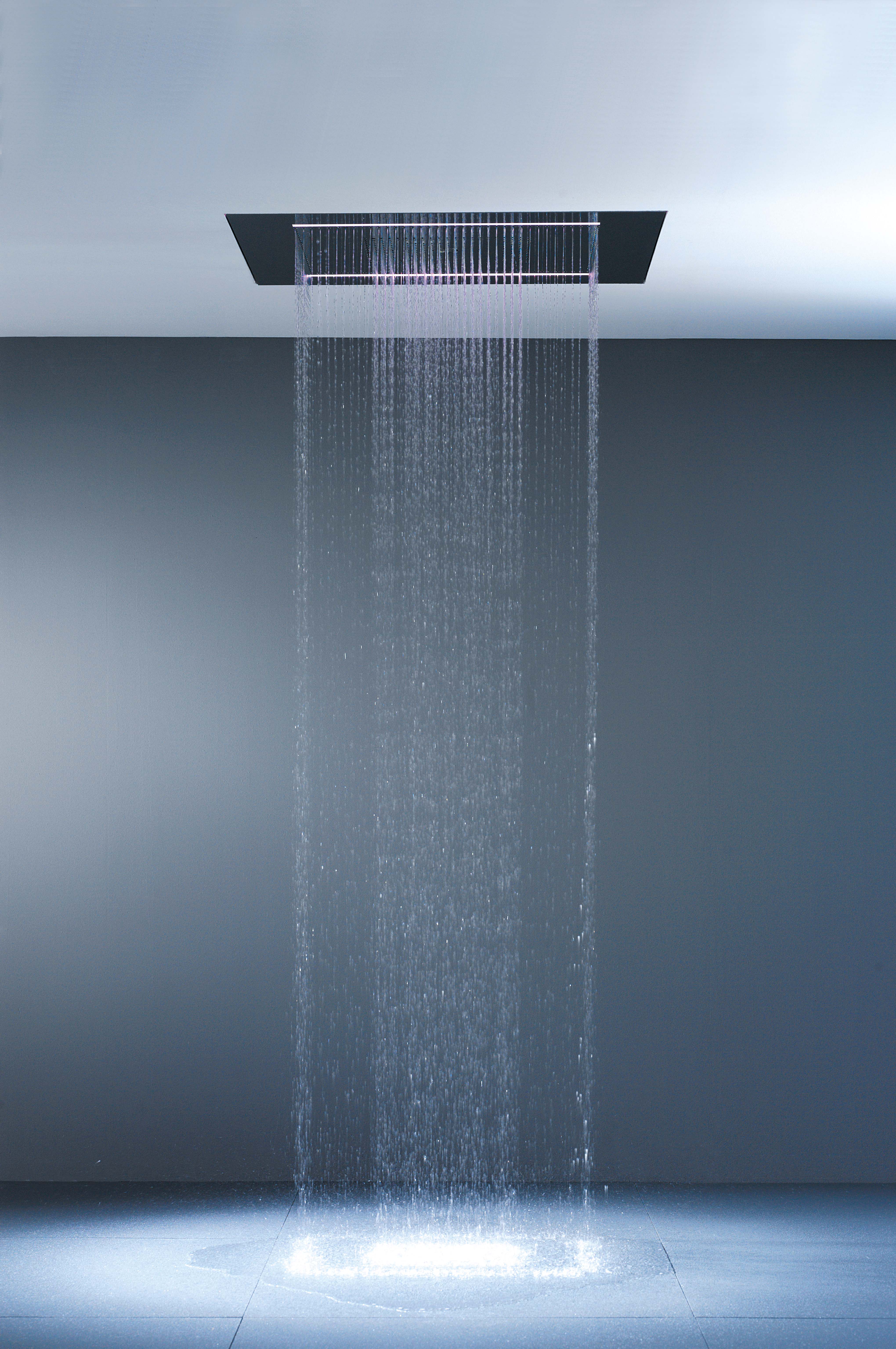 From where do industrial designers draw their influences? WPI talks to one of Europe's leading bathroom product design studios.

Gone are the days when a bathroom was just for washing and shaving. Bathrooms are now designed to be places where we can pamper ourselves in luxury.
"The Romans and Greeks had a much higher bathing culture than we have today and now it's coming back," says head designer at Sieger Design, Michael Sieger, who is based in Munich, Germany.
"A major trend for bathrooms in the next decade in the Western European market is the concept of the private heaven."
These luxury bathrooms will soon be merging with the bedroom, just like the trend in the last decade for kitchens and living rooms to be connected.
So how does this impact on the design of the bathroom and building materials?
"With the bathroom opening on to the bedroom, it will have to become warmer in terms of style and colors used," says Mr Sieger. "It will need to be more comfortable and invite you to spend more time there.
"The challenge in bringing these two rooms together is in finding the kind of materials that work well in both rooms. The traditional bathroom uses totally different materials than the bedroom, but we still need materials that are water-resistant and easy to clean. The problem is that the traditional materials look so cold, so there is a strong tendency away from ceramic tiles, (especially) covering all four walls, which is neither comfortable nor cosy.
"We are looking for new materials that aren't so cold and are more comfortable. More warmth can be achieved with the use of color, carpet and more natural materials like wood on the floors and walls."
Future design will also factor in the possibility of sitting or lying down in the bathroom. "People usually do their pedicure and paint their nails on a closed toilet seat or on the edge of a bath, so there is a need for proper seating," Mr Sieger says.
"Maybe even further into the future, the bathroom may open up to the living room as well."
In the near future, Mr Sieger expects to see two main areas in the house: a public area, where the kitchen is the centre, and the private area where everything centres around the bathroom. "All other functions will surround these centres.
There are quite complex functions in the bathroom, more than the bedroom, where turning a light off and on is the main function."
The blending of bathroom and bedroom is a trend you can also see in hotels, he says. "Maybe 90% of modern luxury design hotels in Europe break up the traditional separation between bathroom and bedroom, from putting a small window between the walls to putting the bathtub next to the bed."
Mr Sieger argues that how we use the bathroom is becoming more important in design, and that we are concerned that more about the function of things. "We can also integrate products in traditional design, such as art deco, or have a modern minimalist bathroom.
"There are more interesting products around now. Before, you could buy a complete shower cabin with steam bath, but the cabins were manufactured using plastic or acrylic material, and they were very ugly."
Electronics will also move into the bathroom, helping people to create their own personalized bathroom experience by programming lighting levels, and the temperature and amount of water they prefer – from a light spray to a waterfall. The Rainsky product that Sieger has recently designed, for example, has programs where you can control light, water, sound and even perfume.
"But it is difficult because there are so many different electronics systems on the market; there is no one standard world wide system in use," Mr Sieger says.
Environmental regulations
The world wide move to energy and water-reducing regulations will eventually impact on the design and performance of bathroom products.
"There have been articles saying that in the future the fight will not be for oil, but for water," Mr Sieger says.
"We try to make the customer aware that water is important, and not use too much of it; for example, to not run water while brushing their teeth, etc. We are currently talking about re-introducing water awareness signs, like 'save water', on our products."
Sieger Design did experiment with mixing air with water to reduce water consumption, "but we stopped that because not having air is more natural."
As conserving water becomes more important, Mr Sieger predicts even more luxurious products will be designed to carry and store water in the bathroom, likening water to expensive wine.
"A good glass of red wine from a $1000 bottle wouldn't be drunk from a plastic cup; you would use a special cup. If water becomes more expensive, then the design of the product will follow. There will be more exclusive materials for luxury faucets, bathtub and basins. The shape and design of the faucet will tell you that the water is rare and is to be enjoyed."
When water becomes precious, it will be "just like in former times when salt was rare, people used nicely designed containers and used very good materials to store the salt."
Design process
Sieger Design receive the usual design briefs from clients, but most of their work is with long-term clients and has become more of a collaborative process.
For example, "we have been working with Dornbracht for 22 years. We work very closely with them. We know their company and their thinking, and they know us. Most of the time we develop the brief by brainstorming with Dornbracht – we have meetings where we discuss the future of bathrooms, and what products follow the concept.
"Recently they asked us to give more respect to the production process, so now we don't take too long to develop a product and can bring it to market faster."
The Sieger Design team start with ideas, sketches and models. A presentation is made, and if the client likes it, the product is developed with the client.
"On average, it takes two years to bring a product to market, from the idea to the launch. The design process itself takes between two to six months."
The Sieger Design team also spend a lot of time on research. Currently they are thinking about the chemical and physical properties of water and how this can be used in bathroom design.
"There are many interesting things happening with water," Mr Sieger says. "For example, we are researching the ability of water to store information, like a database. Perhaps this can be used for medicinal purposes (in the bathroom). We don't know if it's important yet.
"We are also thinking about removing pressure from water. Water under pressure loses quality in terms of having the possibility of storing information. Therefore we are thinking about having a more natural floating quality. In nature water flows horizontally, so we would like to transfer the water (to the home) in a more natural way, rather than using pressure and pumping."
Mr Sieger mainly draws his inspiration from nature. "I look at nature. Nature is a pool of information. I also travel a lot and get ideas from visiting fairs, and reading international magazines; there are many different sources of information to inspire."