Caroma Joins Prefab Revolution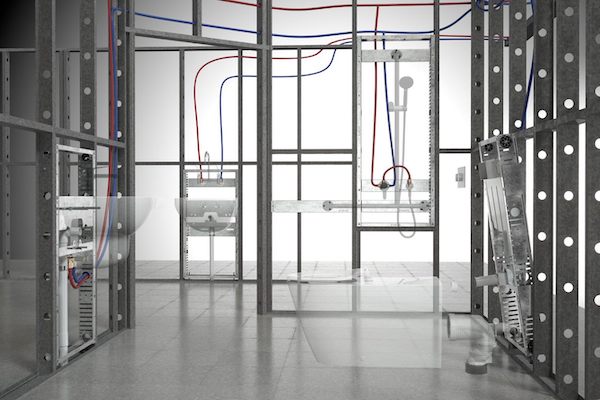 Prefabricated plumbing systems can deliver immense labour efficiencies and cost savings on construction sites. Now, Caroma has created its own prefabrication system – CAMFIS – which is big news for the Australian commercial plumbing sector. David Cole from GWA Group explains…
With the cost of building materials and labour escalating faster than ever before, coupled with skills shortages constricting productivity in Australia, there is enormous pressure on those in the construction industry to search for innovations in systems and processes to help keep up with the ever-growing backlog of new buildings consents.
Prefabrication has for a long time proven to be an effective and reliable way to speed up the construction process with limited additional labour and skills input. European countries have championed this construction method for a number of years, and Australia is catching up quickly. In the plumbing industry prefabricated bathroom pods have emerged as a growing force in construction projects and a major contributor to improved productivity.
Australian-owned and operated, leading bathroom product provider Caroma has now joined the 'prefab revolution' by developing a suite of prefabricated in-wall framing systems called CAMFIS (Caroma Modular Frame Installation Solution), which allows for plumbers to run their own prefabricated production lines and help solve their labour crisis and drive growth. By simplifying the prefabrication process down to pre-roughed in-wall units that support and connect Caroma bathroom products, plumbing businesses can install and fit off bathrooms in commercial applications with reduced on-site labour. With prefabricated assembled frames delivered to their door, plumbers can rough-in prior to site delivery on a standardised frame in factory conditions, deliver to site, and then simply click them in to minimise on-site labour, reduce costs and alleviate the headache of coordinating on-site personnel.
HOW IT WORKS
CAMFIS is a series of prefabricated in-wall frames that support Caroma bathroom fixtures behind the wall to enable fast, reliable installation of Caroma products in high-volume commercial projects. Caroma has developed the frames in collaboration with leading commercial plumbing contractors in Australia to ensure stability and versatility so that a vast array of Caroma products can be installed quickly and hassle-free with repeatable results. Given the many variables that plumbers face during most projects, the frames also offer a level of flexibility in their set-up to account for unplanned but necessary adjustments on site. CAMFIS, therefore, provides an ideal solution for projects where a high volume of bathrooms of similar layout are specified, such as hospital or aged care facilities.
The frames are made up of an arrangement of galvanised steel supports and brackets, which allow for water pipe fittings to be pre-mounted and roughed in by the plumber in their workshop offsite, so that when attached to the on-site steel wall frames, they are immediately ready to be sealed, with front-of-wall components attached and commissioned following a quick connection to the hot and cold supply lines. This avoids time-consuming and, in some cases, difficult rough-in works on-site, which can often be marred by difficulties in scheduling with other trades and Quality Assurance. By conducting rough-in work off site prior to the installation phase, the contractor can reduce on-site waste and minimise the disruption on site, saving money and time for themselves and the builder. Prefabricated frames can also be pressure-tested quickly and easily prior to site delivery to ensure units are 100% leak-proof, providing peace of mind for all parties. Furthermore, Caroma frames are tested and guaranteed to be structurally sound in supporting the high loading requirement of front-of-wall bathroom fixtures. The structural loading capacity of the traditional timber noggins, on the other hand, are unknown, and dependent on their material, geometry and fixing method. CAMFIS eliminates this variability, mitigating risk.
SUPPORTS RANGE OF PRODUCTS
Caroma has a suite of frames available that support a range of basins, tapware, showers, and toilet suites, including the renowned Invisi II in-wall cistern with adjustable flush pipe.
The frames are designed to click in perfectly into the structural steel framing, providing high stability for bathroom components without impacting the wall stability.
With ever-growing pressures on plumbing contractors to complete projects on time and on budget with limited resources, Caroma's Modular Framework systems offers an innovative and sustainable solution to install bathrooms quickly and consistently with minimal on-site labour.
To find out more about Caroma's Modular Framework System get in touch with your local Caroma representative and check out the videos in the link below.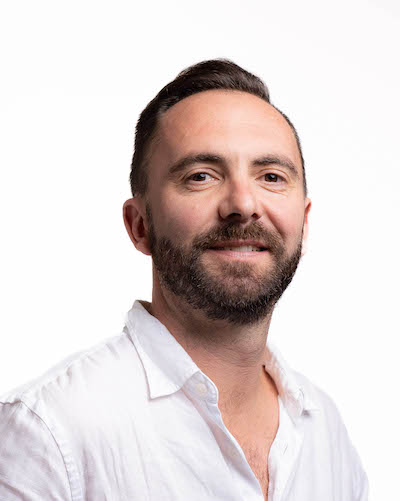 David Cole, based in Sydney, is Senior Manager – Commercial Marketing for GWA Group. For more information about the Caroma range of professional plumbing fittings and devices, click HERE.