AusPress moves into civil market
As a specialist in stainless-steel drainage products to food and beverage facilities, commercial and industrial projects AusPress acknowledges the need to keep up with the times and offer advanced technologies.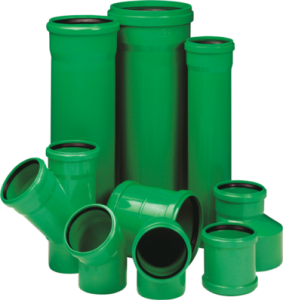 As such, AusPress is now offering the KG2000 polypropylene system for in-ground trade waste, stormwater and sewage applications. Pipes and fittings are available from 110mmOD- 500mmOD, are made from polypropylene (PP) and are joined by the simple method of push-fit rubber ring joints.
Special properties include a smooth, homogenous wall with high ring stiffness up to SN16 which makes them ideal for underground installations with higher peak pressures, such as highways, extreme depths or areas with a high level of groundwater.