Apprentices face high risk of drop out at end of JobSeeker, JobKeeper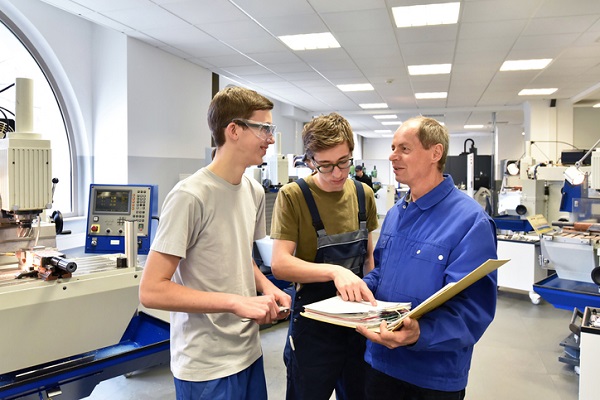 The Apprenticeship Employment Network (AEN) wants apprentices who have lost their jobs to sign up to the Retrenched Apprentices and Trainees Program (RATP) so they can be matched with a new employer and go on to complete their apprenticeship training.
The push to the RATP comes after the federal government stopped the JobKeeper and JobSeeker subsidies.
The RATP program, run by the AEN and funded by the Victorian Government, has successfully facilitated 262 recommencements through partnerships with businesses and group training organisations (GTOs).
AEN executive director Gary Workman says that many employers have had to let go of their apprentices throughout the pandemic.
"Unfortunately, we expect to see a new wave of retrenchments in line with the end of JobKeeper payments. We want apprentices to know that if they find themselves unemployed, we are here to help them get a new job and continue their training," he says.
The Federal Government's recent announcement extending apprenticeship wage subsidies to 30 September 2021 is important for employers hiring new apprentices. However, it is vital that apprentices who lost their jobs during the pandemic are also supported to find a suitable new placement so they can complete their qualification.
The AEN is calling on unemployed apprentices, from first years who had recently begun their training to final year apprentices about to become qualified skilled workers, to sign up to the RATP to be matched with a new job.
"We know that many retrenched apprentices are keen to get back to work. In Victoria, on the day that lockdown restrictions were relaxed to allow retail, hairdressing and hospitality venues to reopen we registered 71 apprentices wanting support to get back into their on-the-job training," Gary adds.
"Research shows that without targeted support, apprentices are very vulnerable to dropping out of their training entirely when an employment contract doesn't work out. 60% of these dropouts occur in the first year of their training. The RATP aims to reach apprentices at this critical point so that they can complete their qualifications and become skilled workers."