ACO Australia improves hospital plumbing hygiene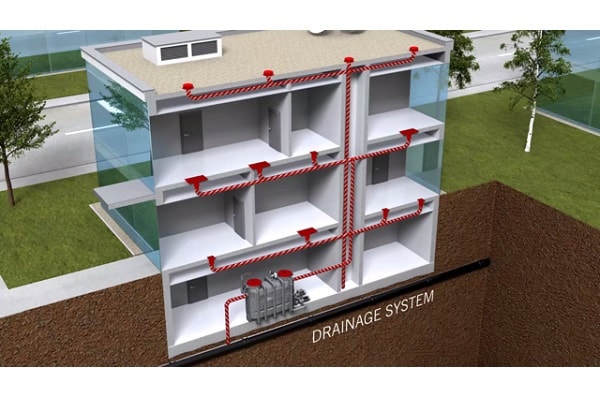 ACO Australia has announced its stainless steel pipe range has been used to improve the plumbing in Melbourne's Epworth Hospital and Gosford Hospital in New South Wales.
Epworth Hospital recently underwent a 270 bed capacity increase and during the re-development, the plumbing team used ACO's stainless steel pipe range.
One of the key aspects of a hospital's strategy for a clean environment is the regular flushing and cleaning of the plumbing network. Legionella bacteria can flourish in environments of stagnant water in a temperature range of 20-45oC so the water through the pipe network needs to be flushed at higher than normal velocities and at less than 20oC for cold water systems and above 60oC for hot water. The ability of stainless steel to withstand thermal shock makes it ideal for these situations and the existing pipe in the hospital can easily connect to the new plumbing system using ACO's double lip seal.
ACO's stainless steel pipe range was also used in Gosford Hospital to provide drainage from the hospital's helipad. The flexibility of stainless steel, as well as its ability to withstand fire made it the ideal option for this application.
Healthcare environments, such as hospitals, aged care and specialist medical services present a unique set of circumstances and considerations when planning, installing and maintaining plumbing systems. They operate under high levels of hygiene to protect vulnerable patients from exposure to bacteria so infrastructure needs to minimise the risk of bacterial outbreaks, such as legionella, from occurring.
According to ACO Australia, the design and fit-out of a healthcare plumbing system needs to consider how will it be installed, how often will it need to be maintained, how the water will move around and at what speed and temperature, and what material should be used for the pipes.
The company says in most instances, the use of stainless steel pipe provides the greatest flexibility and durability for a healthcare environment.
Since most plumbing infrastructure in a hospital will be situated behind walls or under floors, maintenance should be kept to a minimum once installed to prevent disruption and exposure for patients and practitioners. The use of stainless steel provides the best option for durability, with a long service life.
The lightweight nature of stainless steel makes the installation process efficient for plumbers, enabling the installation team to quickly and easily assemble the pipe system. Longer spans between support brackets can also be achieved as it doesn't flex under gravity.