Tradelink opens its first speciality HVAC store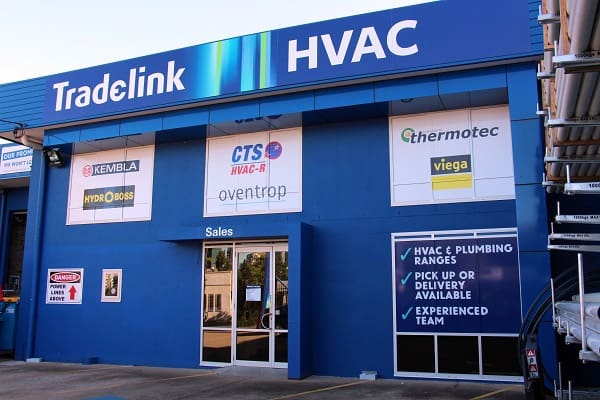 Tradelink has changed its Milton store in Brisbane's inner suburbs into the company's first standalone store specialising in heating, ventilation and air conditioning (HVAC).
The store now offers a range of HVAC pipe, valves and fittings from brands like MM Kembla, Oventrop, Viega, Hydroboss, CTS HVAC-R and Thermotec, along with a small selection of plumbing products.
Tradelink's national business manager HVAC Peter Jeffress says the decision to change the offering at Milton was all about offering the right product for customers at the right location.
"By expanding our HVAC offering and providing the local trade community with a specialty HVAC store, we are well positioned to help meet the growing demand for HVAC products in the Brisbane city area," says Peter.
With its convenient location in the Brisbane city, the Milton store makes it quick and easy for HVAC installers to get the products they need.
"We are aiming to open at least one specialty HVAC store in each state and build from there."
Along with Tradelink HVAC Milton, a number of other Tradelink stores across Australia also stock a strong selection of HVAC product alongside their core plumbing offering.
Tradelink HVAC Milton is located at 23 Mayneview Street, Milton.