3 digital marketing must-haves when starting a business
Getting a new business off the ground exciting, but it's no walk in the park. There are a ton of things to think about when starting a business in Australia, like registering your ABN or finding suppliers for your products. But above all else, you need customers coming in the door.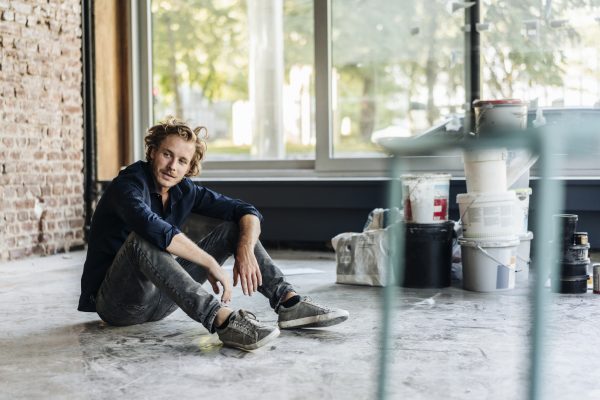 When you're starting a new business, marketing makes all the difference between a day filled with bookings, and one spent anxiously waiting for the phone to ring.  If you're planning to launch (or have recently launched) your new company, here are three digital marketing must-haves you need to succeed.
A user-friendly website
A user-friendly website is your business' digital home. We can't overstate this: as a small business in Australia, it's essential if you want to get found online.
By the year 2021, online spending by consumers worldwide will reach $4.5 trillion. What's more, 38% will stop using a website if they think the layout is unattractive. The takeaway here is that it's not only important to have a website—you need to take the time to make sure it's clean, easy to use and optimised for mobile.
Your website should clearly outline your products and services, be easy to navigate and include ways for customers to get in touch with you either via email, phone or social media. Be sure to go over your writing and design with a fine-tooth comb to weed out any errors. Nothing turns off potential customers like a website with typos, weird formatting and broken links.
Social media presence
Aussies love social media (you can find out just how much in our 2018 Yellow Social Media Report here), so it's no surprise that this is a must-have if you want to reach your customers.
Social media platforms like Facebook and Instagram are a cost-effective way to market your brand, stay in touch with customers and bring more traffic to your website. With so many to choose from, it's important to pick and choose the ones that are right for you when starting a business online. For example, if you're running a business with visual products, it's better to be on Instagram or Facebook. However, if you're a B2B company, LinkedIn or Twitter are a better fit.
Remember that being on social media is more than setting up your profile. You need to be active and post regularly to engage with customers. Post updates about products or services, share inspirational tips or advice and actively respond to customer messages that come through. For help on planning your social media content, you can download our free social media planner here.
Search engine optimisation (SEO) considerations
If your business isn't Google-able, does it even exist? Like the proverbial tree in the forest, appearing in search engine results is a must if you want customers to discover your business.
SEO helps your website appear when customers search for something on Google, like "mechanic in Sydney".  SEO is an ongoing process that you'll need to account for over time, but it's essential to set your website up with the right foundations so it appears in search engine results as soon as possible.
When it comes to creating  your website and posting your first pieces of content, there are a few rules and best practices to keep in mind so Google's algorithm picks up your website. Take a look at our SEO checklist for more information, or use Yellow's bespoke SEO services to help you grow your presence on Google searches.
Starting a new business is exciting, but there's a lot to wrap your head around, including your marketing. Get off on the right foot with Yellow's Business Hub, where you'll find plenty of tips and free resources on how to build your business with a solid digital marketing plan.

Kelly Teng is a digital marketer and content creator who calls Sydney home. Over the past decade, she's worked with some of Australia's leading brands across a range of industries, from travel and lifestyle to finance and tech.