Zurn Will Highlight Safety on Backflow Prevention Day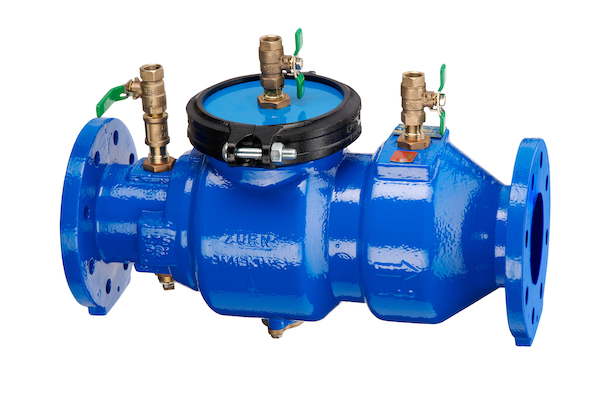 This August, Zurn an internationally recognised leader in commercial, municipal and industry markets, is marking Backflow Prevention Day (16th August) by highlighting the importance of backflow prevention devices and the critical role they play in keeping Australian communities safe.
With more than 120 years of experience, Zurn is investing in increasing industry knowledge and expertise on backflow prevention and demonstrating the integral role the industry plays in protecting the community's drinking water and preventing Australians from ingesting harmful toxins. This will be delivered through a program of activity aimed to showcase backflow prevention devices, how they work and servicing procedures and requirements. Activity includes:
The National Backflow Prevention Conference hosted by the BPAA in Canberra – Zurn Product Specialist, Lawrence Drummond will attend the conference and host a trade exhibition sharing information and expertise on Zurn products
Backflow Prevention Day events held at select key Reece branches across Australia – training and resources will be available at each of these branches on the day or by request
Bespoke Training Sessions (from 22nd August) – on request Zurn can deliver training to your company or team onsite or virtually, addressing the basics of backflow, how to service Zurn valves and add competitive advantage to your business through ZurnLawrence Drummond, Zurn Product Specialist said, "We're really proud of the work the industry delivers to reduce the risk of water contamination and protect the health of Australian communities.""The education programs delivered in August will demonstrate the importance of backflow prevention, how backflow devices work, the requirements and good practice relating to servicing backflow devices and how to do it, including the need for accreditation."

"We're devoting the month of August to highlighting how important it is to install quality, effective backflow prevention devices in Australian properties, to safeguard our communities from contaminated water supplies." said Drummond.

The Zurn portfolio includes a comprehensive range of high-quality backflow prevention products including Reduced Pressure Zone Devices, Double Check Valves (see image top), Single Check Valves and Dual Checks, plus a range of Single Detector Check Valves and Double Detector Check Valves for fire applications.

Zurn products are available exclusively through the Reece Group.