Zip Micro wins Gold in Australia's International Good Design Awards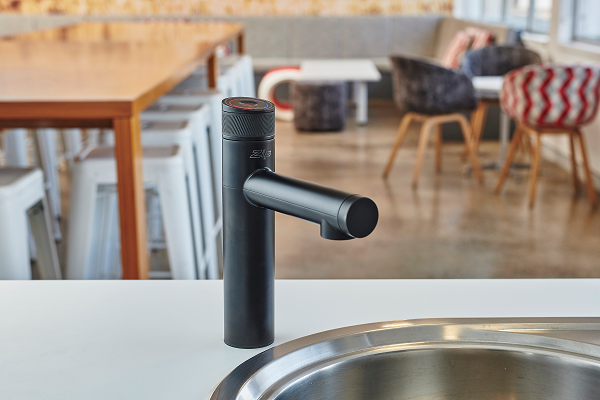 Zip Water has been awarded the Good Design Award Gold Accolade in the Product Design Domestic Appliances category in recognition for outstanding design and innovation in its Zip Micro.
Small businesses account for almost 98% of Australia's two million businesses and employ 2.2 million people according to the most recent Australian Small Business and Family Enterprise Ombudsman economic contribution report.
The Zip Micro was developed to fit the compact kitchens found in these small workplaces of up to ten people. An adaption on the company's flagship HydroTap, it's an under-the-bench smart command centre that enables boiling and chilled water to be dispensed at the touch of a button.
Zip Water Australia and New Zealand marketing and strategy director Mike Abbott says the award recognised the innovation that had gone into re-imagining a classic product so it could deliver its health benefits to a wider audience.
"Staying hydrated is critical to our health and wellbeing. It's particularly important in the workplace, as studies show even mild dehydration negatively impacts mood, attention, memory and motor coordination," he says.
"80% of HydroTap customers report drinking noticeably more water than they did before they had access to the product. But before Zip Micro, only big workplaces with standard sized kitchens were able to reap the hydration benefits the HydroTap brings.
"By creating the Zip Micro, our product innovation team was able to make the under-bench smart command centre 37% narrower than the traditional HydroTap models, giving the millions of Australians who work in smaller workplaces access to the HydroTap for the first time. This was done all without losing any of the performance of the original HydroTap.
"We are proud Zip Micro has won Gold for the Product Design Domestic Appliances category at the Good Design Awards. We see this award win as recognition of our commitment to delivering innovative products that continue to help improve the health and wellbeing of all Australians."
The Zip Micro was designed and manufactured in the company's factory located in Condell Park in western Sydney. In a display of Zip Water's commitment to local manufacturing, the company recently invested $6 million in the facility to double its manufacturing capacity to meet growing international demand.