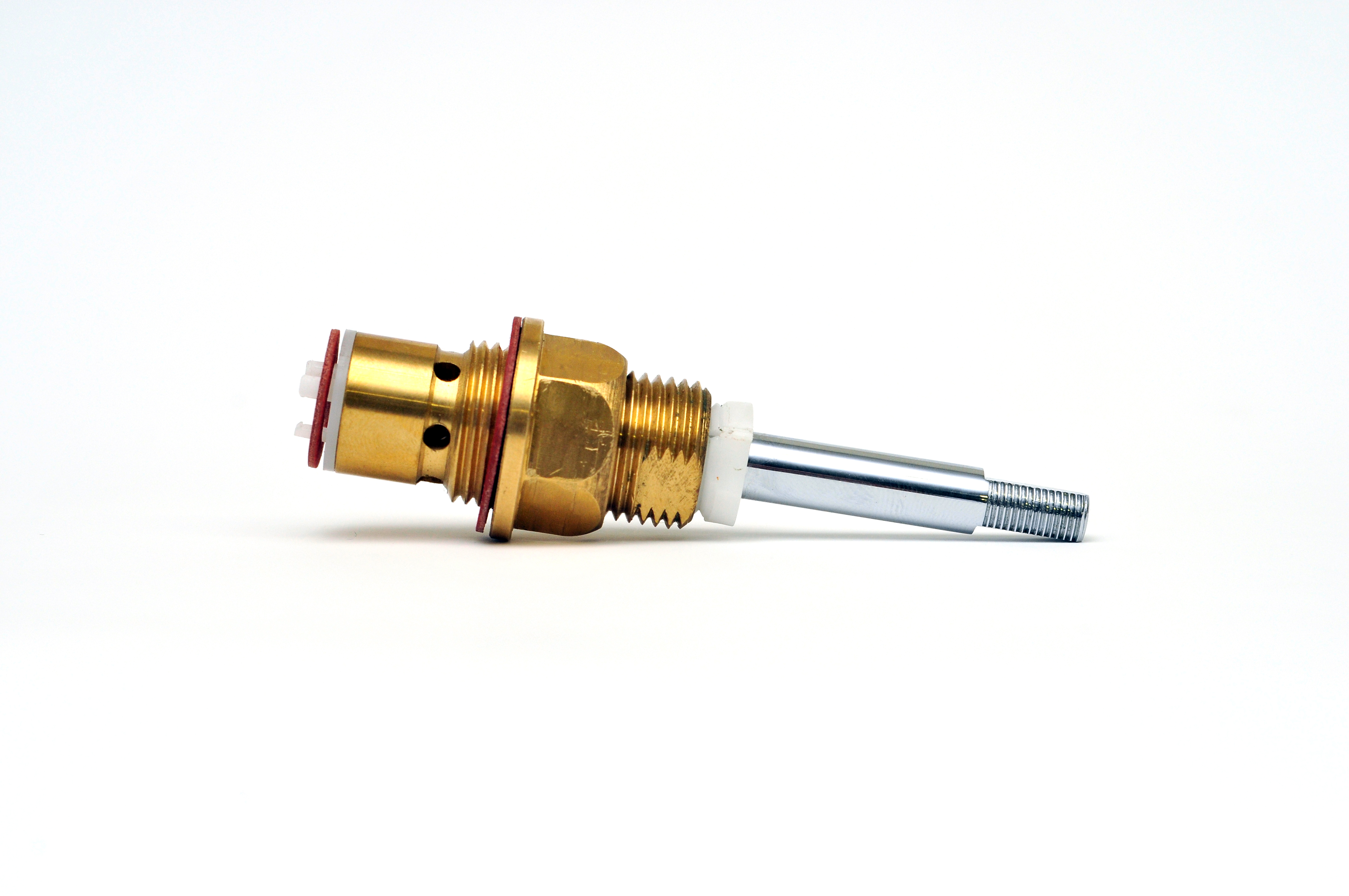 Methven's long history of innovation is no better represented than by its latest product, X-Valve, a reverse thread valve that stops faucet leaks in their tracks.
The idea for a valve that could stop your taps leaking without twisting hard and cracking the brass has been in development in Queensland for several years.
Behind the concept is John Biggers an inventor with a raft of patents to his name and a penchant for plumbing product. Biggers is the creator of the feathertouch tap washer, still in production today by Methven.
Backing John is Graeme Crichton, the former CEO of Flexispray who moved over to Methven as director and senior executive, procurement when the companies merged in 2003.
Flexispray continues to be a leading supplier in shower heads across Australia and New Zealand with the merger strengthening New Zealand's largest bathroom supply company's market penetration.
The emergence of X-Valve is set to do the same again.
"Methven is into the development of platforms and technology," says general manager, marketing Mitchell Golledge.
"The X-Valve is one of those technologies that can be added to the platform."
Methven is a company that turns over about $130 million a year and has businesses in the UK, US, NZ and Australia. Just over 12 months ago Methven bought UK business Deva Taps to exploit strategic capabilities in design innovation and branding on an international level.
As Methven grows, so too does its design and technology offering, something the company has prided itself on since it first opened doors in New Zealand in 1886.
The release of X-Valve is due in July, 2009 and is the culmination of inspired craftsmanship and Methven's technology push.
"It was originated from the idea of creating a better jumper valve or washer," says Graeme.
"The concept was derived from the current tap valve that uses a loose ball held within a spring cage. The ball would always rotate around when the water was running through it and therefore when you turned the tap off it never sealed in the same position.
"We know tapwashers are the bane of everyone's life because when you screw them into a hard brass surface, this ultimately means you are going to ruin the sealing function of the washer.
The loose ball idea was to overcome the sealing problem. While this works, it doesn't achieve its ultimate purpose because no one ever opens up a tap to its fullest extent allowing enough area in the chamber for the ball to rotate."
X-Valve doesn't have a washer. It uses water pressure to turn off the seal.
"In other words the water comes in at the bottom and out through the top," says Graeme.
"The thread is a reverse thread, which means when you are turning the water on you are pushing the sealing mechanism down and when you are turning the water off, the water then pushes the sealing mechanism back up against the seat and seals it, rather than grinding something into a hard surface."
Graeme has worldwide distribution rights to X-Valve, a product that has been on the drawing board and in development for some time. It now has Watermark and WELS approval and is registered under patent throughout the world.
The X-Valve can run at full flow or via an FRD (flow reduction disc), so you can monitor water usage or keep it between 9L and 7.5L. Methven also plan to release a garden head version.
"One of the great advantages is that it's so easy to operate and people are looking for an easier way to turn the tap on and off," says Mitchell.
"The other advantage is it works at zero pressure. It has a spring so if the water pressure is ultimately very low then the spring pushes it up. It works at low pressure and has been tested up to 1,000kpa, so it covers the whole gamut of plumbing."
The X-Valve can be bought as a new product or as a retrofit solution. It costs a little more than the average valve or seal, but will last longer and save money in the long term. Its advantages are that it offers a quarter turn/half turn mechanism for full flow and doesn't leak.
It is destined for the DIY sector at places like Bunnings, but it is believed that the product will become a full market solution for plumbers.
"We see this as the thin edge of the wedge because we can offer this technology as part of the overall platform in the marketplace with a range of taps," says Mitchell.
The vital markets for this product are Australia, New Zealand and the UK which share similar tap structures and Methven believe that penetration won't be too difficult based on the needs of the market.
"The introduction can be fairly simple because the consumer will adopt the technology that fills the need," says Mitchell. "For instance, people will not have to replace jumper valves every 12 months or so."
And while plumbers are traditionally slow to change to new technologies, Methven has already carried out market research by giving X-Valves to a group of select plumbers in Queensland and Victoria for positive feedback.
Methven has also conducted a roadshow for plumbers and engaged with them at site breakfasts and trade breakfasts.
"In NZ the plumber relationship is strong, they are one of the biggest shareholder groups, so we're leveraging off that strength and we see this as an entry into the broader platform," says Mitchell.
X-Valve will act as an addition to Methven's three-piece tapware, a long-term solution that complements their range of award winning tap products, but it is also an embodiment of what the company stands for in terms of innovation and technological breakthrough.
As Graeme says, "It is how we differentiate ourselves."