WS-014 to revise the AS/NZS 3500 series of standards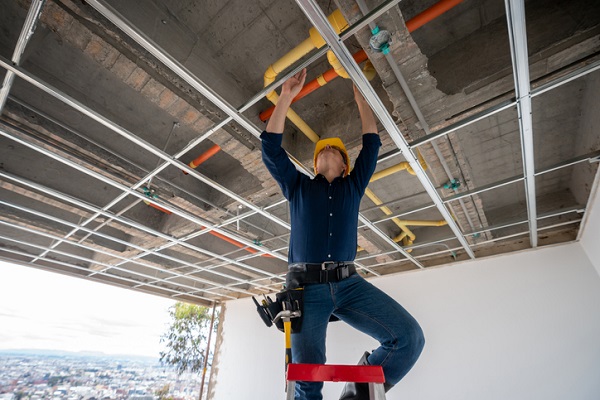 Revisions to the AS/NZS 3500 Plumbing and drainage water services series of standards, intended to help users better comply with regulations and meet best practice, have been proposed.
The AS/NZS 3500 series is a set of plumbing and drainage standards jointly developed by Standards Australia and the Australian Building Codes Board (ABCB), which is referenced in the National Construction Code (NCC) as 'Primary Referenced Documents' in Australia.
The proposed amendments were put forward by industry stakeholders to keep standards up to date with the rapid pace of innovation and changes in industry practices.
The proposed revisions to AS/NZS 3500.1-4 include:
Rainwater storage
Flexible hoses
Waterless urinals
Installation of polyethylene pipes
Inclusion of provisions for devices/appliances connected to mains water supply that utilise water and also release water during operations
Polypropylene (PP) triple layer pipes and fittings for vacuum drainage
Multi-unit developments
Design rules – Residential eaves gutter overflow and valley gutters
Specific proposed changes to AS/NZS 3500 are outlined below:
Flexible hoses – End user and installers would benefit from the identification of the correct type of hose for each application.
Inclusion of provisions for devices/appliances connected to mains – This inclusion addresses existing gaps within AS/NZS 3500 Part 1, Part 2 and Part 3 to include connection and discharge requirements for devices/appliances which are connected to the water mains supply and discharge water as part of normal operations.
Installation of polyethylene pipes – This proposed revision provides commentary and guidance on the selection, fit-for-purpose design, and installation of polyethylene pipes for disinfected cold-water services.
Multi-unit development – Provisions to be made for an inspection shaft, an overflow relief gully and an open upstream vent at every residential building.
Polypropylene (PP) triple layer pipes and fittings for vacuum drainage – To include PP push fit-type (triple layer) pipes as a material for vacuum drainage installations.
Rainwater storage – This is intended to support the development of a national approach to rainwater harvesting by providing an appropriate solution for rainwater storage. This should consider existing information, current regulatory requirements as well as capturing the design and installation requirements for rainwater harvesting.
Residential eaves and valley gutters – The proposed improvements to the standard would enhance its status as the principal design source for roof drainage systems on buildings in Australia and New Zealand.
Waterless urinals – To address struvite build-up in branch drains or discharge pipes caused predominantly by waterless urinals.
The inclusion of these updates in the NCC is intended to provide a clear compliance pathway for the plumbing industry under 'Deemed-to-Satisfy Solutions', with the revisions intended to align standards with the latest innovations and installation practices across the sector. By doing so, it is hoped the industry will be better equipped to meet regulatory requirements and deliver high-quality services to clients.
Industry stakeholders, including plumbers, engineers, and manufacturers, are encouraged to provide their feedback when the standards are released for public comment later this year by visiting the Standards Australia website https://comment.standards.org.au/  The feedback received will be an important component determining final amendments to the AS/NZS 3500 series prior to publication.
Additionally, users of these standards are encouraged to continue to guide future revisions by submitting a proposal for change where appropriate. These proposals help to steer the work of the committee and future revisions of the standards.
Future revisions to the AS/NZS 3500 series of standards are expected to continue on a three-year revision cycle, but may be made earlier as required. The current edition being finalised is expected to be published in 2024. This approach allows the standards to be published ahead of adoption, giving industry participants time to familiarise themselves with the changes before they legally come into effect.