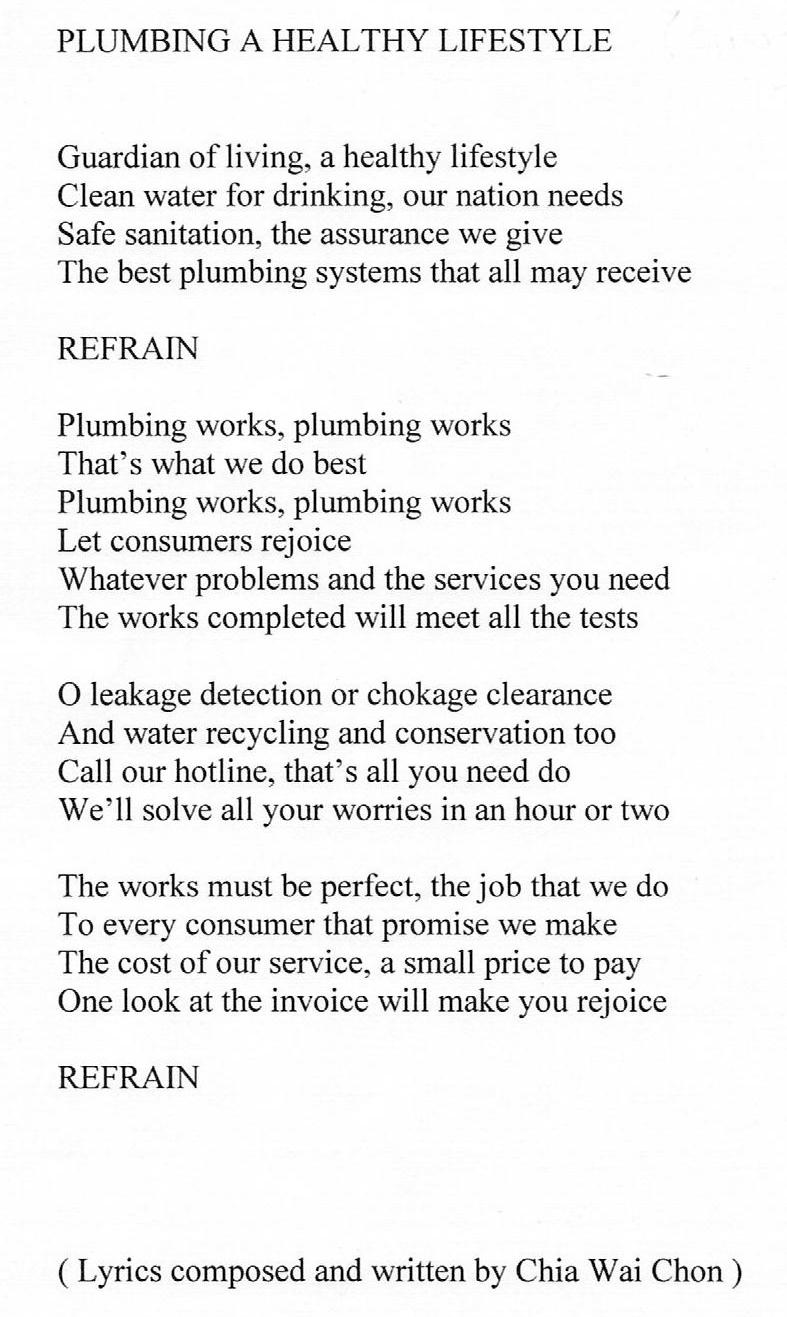 World Plumbing day was celebrated in many ways, but in Singapore they took an extremely novel approach, they had a song contest.
Here's a letter we received from Singapore Plumbing Society operations manager Chia Wai Chon with regard to Singapore's World Plumbing Day contest. And as a treat we've also posted the song lyrics and song.
"We, at Singapore Plumbing Society, recently held a song writing competition on Plumbing in conjunction with the local authorities. I would like to share the winning entry with you.
"The contest was initiated to celebrate World Plumbing Day, 2012.
"The world communitiy at large is not aware that the absence of serious health hazard arising from water-borne pollution in our highly urbanized environment is due to the high plumbing standards and practices of the plumbing professionals. This truth has not been recognized nor appreciated by the community at large (perhaps except for Australia and some Norwegian countries) as well as by the professionals in the construction industry.
"A sustained campaign to trumpet a little of our contribution would be in order. Music could be an effective medium to kick off this campaign.
"Through the ages, songs have been composed because of its power to communicate. Likewise, we can compose plumbing songs to express our thoughts and feelings, represent our lofty ideals and aspirations to highlight the important role of efficient quality plumbing installations to maintain public health safety.
"This would enhance the image of the plumbing profession considerably, and give plumbing professionals due recognition which they rightly deserved."