Women taking up tools at record rates Queensland sets new national record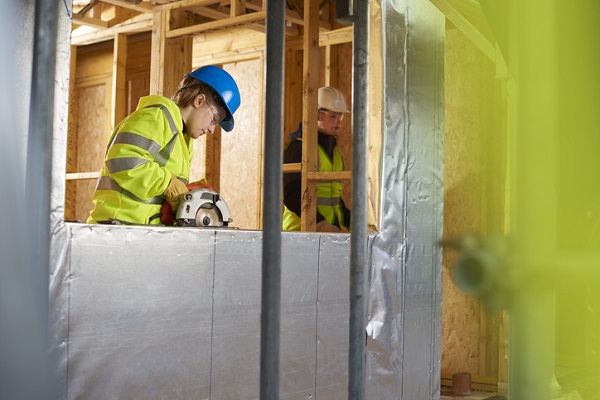 The number of women turning to construction has hit a new record, with Queensland leading the country for enrolments of female construction apprentices according to data from the National Centre for Vocational Education Research.
Queensland has also recorded the highest ever number of females enrolling in a construction trade apprenticeship in any state in Australia.
The data also shows the total number of female construction apprentices in the Sunshine State as higher than at any point in recorded history, with 1,048 women currently in-training.
At this new rate, the percentage of female construction apprentices in-training in Queensland has more than doubled from around 1.5% in 2010, to over 4% of all apprentices. This is higher than the national average of just over 3%.
Construction Skills Queensland chief executive Brett Schimming says the significant bump in female recruits to the industry was an encouraging milestone on an upward trend.
"The representation of women in the construction industry has been on the increase for the last decade, albeit at a very slow pace," he says.
"Our last Women in Construction report showed that the numbers of women in construction roles now account for around 15% of the industry, but that narrows to just 5% when we focus on trade roles."
He adds that the key to increasing women in trades is encouraging more female school students and young people to consider a trade apprenticeship.
"CSQ has been running awareness programs through schools specially focusing on female students to encourage them to consider construction options in the career mix," Brett says.
"These latest figures are incredibly rewarding and bode well for a changing profile of the industry in the next five years.
"The more women and girls see other women succeeding in construction, the more this will become a real consideration for their future career choices."
He points to the increase in female apprentices echoing the overall increase in all construction apprentices in-training.
"There has been an enthusiastic response to the Federal Government's apprentice incentives that were released quite early on following the onset of the pandemic, and have since been extended," he says.
"These incentives have made it cheaper than ever for employers to put on and keep apprentices."