Viega system simplifies piping
German brand Viega has launched its renowned Geopress K system of underground supply lines into the Australian market.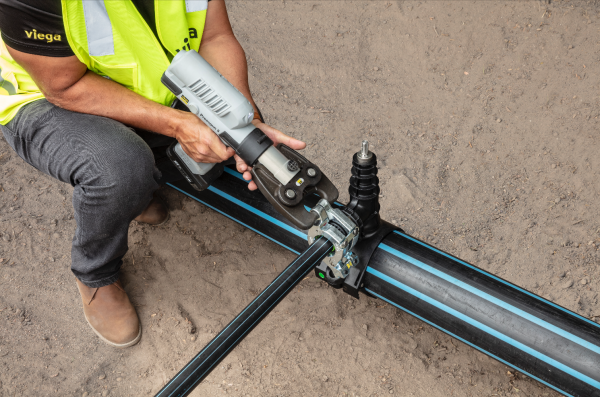 Geopress K is compatible with all standard PE gas and drinking water piping installations and has been specifically engineered for HDPE SDR11 Pipe. The device includes the company's revolutionary Tapping Valve which combines a tapping band and isolation valve within the one device.
Viega civil and utilities account manager Glenn Lewindon says there's nothing else like this product on the market.
"Live tapping of the main supply line takes only a few minutes. And, due to the integrated miller for PE pipes, drilling can be carried out without having to use an external drilling machine – or disconnecting water from the main line."
The green clamping ring of the Geopress K connector serves two purposes; it acts as a grab ring to resist tensile forces, as well as being a marker that the connection is correctly and permanently pressed. The ring is only visible on the outside of the pipe when it is correctly connected.
The system is free of elastomers and the connectors feature internal sealing, allowing pipes with damaged surfaces to be permanently pressed without preparation.
Glenn adds: "These features make our connectors the perfect choice for harsh underground conditions. The system also means no hot works, generators or pipe preparation is required. It offers the reliability of permanent-press connection technology with internal sealing that's robust and extremely economical. Put simply, it's the most reliable underground supply line solution on earth."