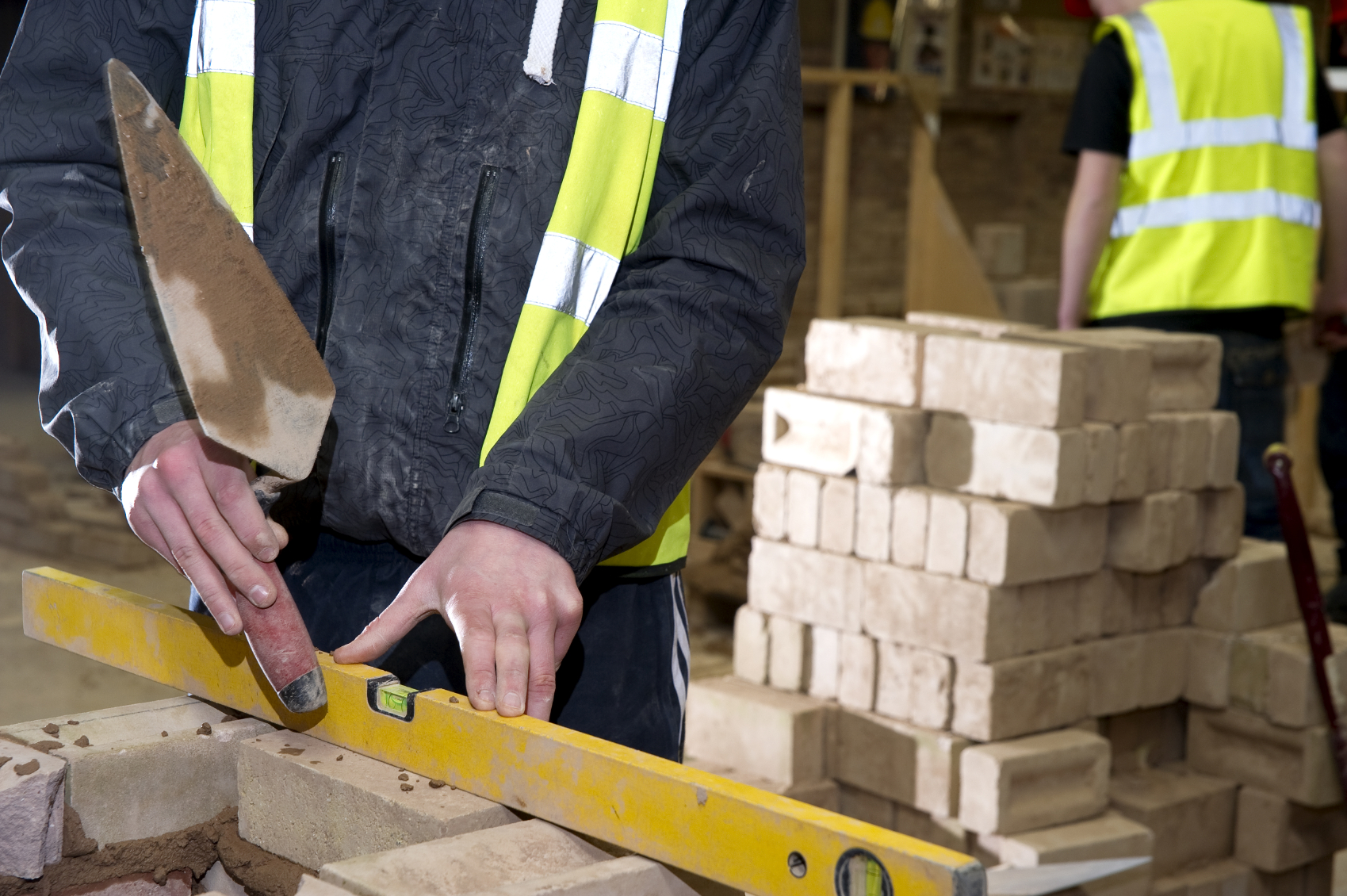 On 5 March 2014 Sussan Ley, Assistant Minister for Education heavily promoted the need for Vocational Education and Training in Schools (VETiS) to have greater links with industry – particularly those on the National Skills Needs List like building and construction.
Ms Ley said that more than 240,000 school students were enrolled in one or more VETiS subjects in 2012 but that it needs to improve. Of this, 22,500 students were in school-based apprenticeships and traineeships – only around 9% of VETiS students. Ms Ley said that to boost these numbers, our school system must support students when they're considering a career in skilled areas and equip them for these careers, rather than favouring university qualifications. Her goal is to increase the apprenticeship focus so that more than 9% of VETiS students are carrying out a school-based apprenticeship.
Ms Ley is strongly encouraging an attitude change by careers advisers towards school-based apprenticeships and traineeships. She believes career advisers have an important role to play in identifying suitability and potential in students rather than just looking at their grades.
"Only then can they set students on the path that is right for them – rather than investing a couple of years in a VETiS course only to discover they don't like it half way through," she says.
As reported in a previous issue of Building Connection, many apprentices leave the industry either part way through their apprenticeship or on completion for the simple reason they weren't matched to the role in the beginning (see page XX for more information).
One of the other issues employers and recruiters face is ensuring there are appropriate candidates for a job at the same time a job becomes available. There needs to be a talent bank of young people both interested in the building and construction industry and available to start work at the time the employer has a position available.
VETiS courses must meet a local employer's needs to have a school-based apprentice at work for a portion of the school week and the employer needs to be able to put the time in to teach a rookie.
What is VETiS?
It's the combination of class study with workplace learning at the senior secondary school level and provides a vocationally oriented program of studies leading to a senior secondary certificate. VETiS programs are typically delivered through partnership between schools, industry and Registered Training Organisations. VETiS is linked to skilling an individual for a job.
Australian School-based Apprenticeships (AS-bA) are VETiS programs which allow students to do an apprenticeship or traineeship while they undertake their secondary schooling. At a Certificate II level, students undertaking part-time apprenticeships at school earn credit towards their full-time qualification at a rate of 50%. At the end of their two year senior secondary certificate, assuming they have remained in employment throughout their senior years, a student will have obtained the equivalent of a first year of the apprenticeship but not have completed the qualification.
Are you interested?
Let's say you're interested in mentoring a young person into your industry. What's the process and what's involved?
The student is enrolled in a senior secondary certificate under the relevant Education Act and:
• Is undertaking an AS-bA at the Certificate II, III, IV, Diploma or Advanced Diploma level that has been endorsed by the school principal.
• Completes the full first three months of the endorsed AS-bA.
• Is employed by the employer as an Australian Apprentice at the effect date and the Training Contract must be formally approved by the State Training Authority.
A student who completes an Australian School-based Apprenticeship earns a senior secondary certificate, plus a nationally recognised qualification or statement of attainment issued under the Australian Qualification Framework.
The apprentice must be:
• 15 years of age or over at the commencement of their apprenticeship, with some state-specific exceptions.
• An Australian citizen, foreign national with permanent residency status or a New Zealand passport holder resident in Australia for at least six months undertaking a qualification at the Certificate II, III, IV, Diploma or Advanced Diploma level.
Considerations
MEGT has been involved in the Group Training school-based program since the 1998 pilot and following are some considerations you will need to take into account.
• Timing of available students is governed by the secondary school system. Qualifications are completed over a two year period with school-based apprentices completing the equivalent of a first year apprenticeship over the two year timeframe.
• The school, the training provider, the student, the employer and parents/guardians (if appropriate) all need to come together to organise this.
• Part-time apprentice wages may apply – which is quite different to work experience wages.
• The young person is trying out your industry, coming to grips with the very different environment of a workplace, as well as coping with the pressures of their final years at secondary school. These factors affect non-completion rates. On the other hand, it provides a platform for them to try out a trade and it can be the catalyst that launches their full-time career.
• In terms of the building and construction industry, undertaking the school-based apprenticeship as a pre-apprenticeship (Certificate II level) as well as White Card training is important. Besides the fundamental literacy and numeracy required, young people need to know how to work safely with tools and how to work in a potentially dangerous environment.
• You've got a rookie working with you when you take on an AS-bA. Don't assume knowledge even if they've been following you around and listening to you talk about your trade as they grew up. This is a commitment to extra time explaining, demonstrating and repeating as often as it takes to ensure the young person understands and is safe. And there will be all the usual challenges facing a young person transitioning from school to work.
THE SUPPORT YOU RECEIVE
Advisory support
You and the apprentice receive support by way of advice from the school, your Australian Apprenticeships Centre and if you have taken on an AS-bA through a Group Training Organisation, their field officer will provide pastoral care.
Financial support
The Australian Government pitches in some financial support because the trouble and time you take is really important to the future of the industry.
AS-bA Commencement Incentive
An employer who commences an apprentice in an AS-bA may be eligible for the AS-bA Commencement Incentive of $750 provided the following conditions are met:
• The student is enrolled in a senior secondary certificate under the relevant Education Act.
• The AS-bA is recognised on the senior secondary certificate.
• The school or education provider at which the student is enrolled acknowledges and endorses the Training Plan/Outline required by the apprenticeship/traineeship training contract.
• The Training Plan/Outline signed by the secondary school, employer and Australian Apprentice is received by the Australian Apprenticeships Centre.
AS-bA Retention Incentive
An employer who retains a young person who had previously commenced an AS-bA may be eligible for the AS-bA Retention Incentive of $750 provided the Australian Apprentice:
• Completed at least three calendar months of the endorsed AS-bA before completing Year 12 (end of Year 12 is 30 November) and was eligible to attract the AS-bA Commencement Incentive.
• Completed Year 12 regardless of the level of successful completion.
• Has been employed for 12 consecutive weeks and commencement of that employment occurred during the period 1 December to 30 June following the completion of Year 12 in one of the following situations:
– the Australian Apprentice has completed or not completed their AS-bA while at school and the same employer who employed them for the AS-bA continues to employ them in the same or different Australian Apprenticeship, or
– the Australian Apprentice has completed or not completed their AS-bA while at school and a different employer employs them in the same or a different Australian Apprenticeship (the new employer must meet the eligibility criteria, the waiting period and time limit for claiming incentives), or
– the former AS-bA is employed for a minimum 15 hours per week, in a paid and lawful employment arrangement other than an Australian Apprenticeship, by the same employer with whom they undertook their AS-bA.
In these circumstances 'same employer' includes subsequent employment with a host employer where employment from the AS-bA was through a Group Training Organisation and the Australian Apprentice undertook placement with the host employer.
The results
The on-the-job experience provided by apprenticeships positions gives VETiS students a chance to decide if it's a career they're suited to and will like. Post-school apprentice retention rates should increase so you spend less time recruiting and training if the young person leaves because they discover they aren't suited for the role. You and the apprentice will find out early on.
And it's a good thing to do.