There's more to kitchen and bathroom design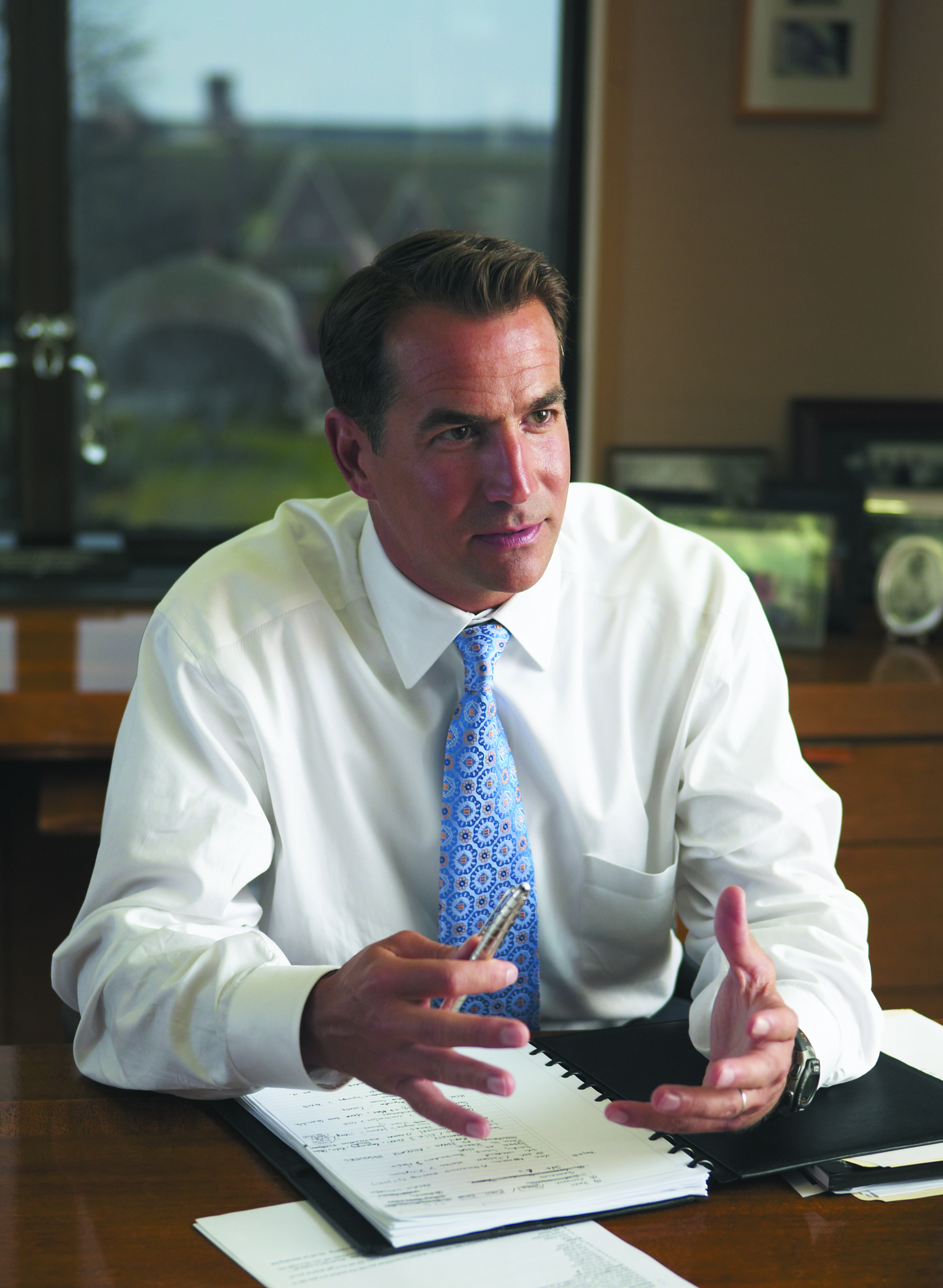 David Kohler, group president of the Kitchen and Bath Group for Kohler Co, speaks candidly about what constitutes good design in bathroom products.
David Kohler doesn't run one of the world's most prestigious kitchen and bathroom products groups by second-guessing consumers on the issue of design.
To me, design creates emotion. It inspires … and it's a very personal thing," he says.
"Good design differs between designers, and design trends change over time and from country to country. So staying abreast of what's happening around the world, staying on top of our information resources, identifying and anticipating trends and having our people on the ground in influential countries and cultures is one reason we are successful."
Kohler is group president of the Kitchen & Bath Group of Kohler Co and is on the board of directors. Kohler Co is one of America's oldest and largest privately held companies.
Founded in 1873 and headquartered in Kohler, Wisconsin, the Kitchen & Bath Group includes a global family of businesses that manufacture plumbing and faucet products and cabinetry for residential, commercial and industrial markets. Its plumbing brands include Kohler, Sterling, Englefield, Hytec, Jacob Delafon and Karat; European showering brands Mira, Daryl and Rada; and cabinetry brands Canac for the kitchen, and Robern and Sanijura for the bath.
The company produces engines and power-generation systems, cabinetry, tiles and luxury home furnishings. It also hosts award-winning hospitality and world-class golf destinations.
"Much of our success can be attributed to selecting the right people," Kohler says.
"We have an extensive screening and recruiting program and a very strong culture. We employ only people who want to be part of that culture. We have 31,000 employees around the globe and many have been with us for 25 years or more."
Kohler joined the company's management team in 1993 as director of fixtures marketing for plumbing North America. He became vice-president of sales in 1995 and sector president the following year. In 1999, he was named group president of the Kitchen & Bath Group and elected to the board.
He is a past chairman of the National Kitchen and Bath Association board of governors of manufacturing and is also a member of the Interface Inc board of directors.
Kohler certainly has the credentials to discuss bathroom design.
"Design is influenced by a combination of all types of forces and trends – social, consumer and environmental," he says.
"Water conservation is influencing design, born out of necessity because it's reaching crisis status in some countries. And with that come social and environmental issues that have to be dealt with."
Kohler says the issue is also affecting the luxury market, which was once a huge consumer of water. However, he believes the sector no longer disregards water conservation.
"Clean water and water availability is an issue in more and more markets. It manifests itself in what manufacturers are doing with dual-flush water closets and other low-consumption products. In the US and European markets, shower heads and faucets maintain a high level of design while reducing water consumption."
Kohler says good bathroom products not only have to look good, they must also be functional.
"Good design is form and function. To be a serious competitor in this market you must provide high levels of functionality and technical performance."
He adds that color should not be overlooked in the design process.
"If you look at our company, color has been a major part of our history, our brand. And you will see more and more use of color in bathroom products. It has been a staple in certain markets around the world – less so in Europe and the Asia Pacific region. But as we continue to see an evolution in design, color is taking its cue from nature, moving from serene, neutral tones into the bolder palettes.
"At Kohler Co we also do a lot with different textures on surfaces of certain products that mimic nature or provide a unique surface application. We use many natural materials, as well as ceramics, enamel, cast iron and glass."
Kohler says new synthetic materials that look like natural products are becoming popular, as well as engineered stone, plastics and synthetics.
"I think that's where the design interest is right now, in some of these newer materials and applications." Getting the best designs in the world does not happen by chance, as Kohler explains.
"We hire the best people from around the world who are constantly listening and reacting, identifying and anticipating trends in their local markets."
Kohler says one identified building trend is that bathrooms are becoming a significant part of the home.
"More and more homes are being constructed with a greater emphasis on the bathroom. Consumers want their bathrooms to be designed to provide more convenience, functionality, luxury and technology. In the US, our research shows that many home owners are choosing to remodel their bathrooms or kitchens in preference to taking a luxury overseas holiday. It is roughly a 50/50 split, and we're convinced that trend will continue in other countries around the world.
Kohler is fairly circumspect when asked which countries are having the greatest influence on design.
"Right now, there's a balance from all over the world – North America, Europe and Asia. Historically, Asia hasn't contributed much to design, but that is increasing as China and India become major forces. Designs from Australia are very impressive because local architects and designers know their customer segment and have reflected the market's design needs in their products."
Kohler believes we will soon see more emphasis on good bathroom design in the global hotel industry.
"It's expanding around the world. The hotel market is a very important and vibrant market. We have noticed that more space is being devoted to showering in the hospitality market."
He sees quality, well-designed bathroom fixtures going hand-in-hand with these redesigned rooms. Business travelers and holiday makers will be wooed by hotels with a combination of bedroom and bathroom, rather than just somewhere to sleep.
"Many hotels are investing in both of those areas – making it experiential for their customers and a point of differentiation from other hotels."
Brand-hungry China is an important market for a manufacturer like Kohler Co, a major player in the region.
"It will be a leading country in GDP terms in the next 10–20 years, so naturally China is in our long-term plans. We are there primarily for the domestic market and have six local manufacturing facilities."
Kohler does not believe another country will surpass China in the foreseeable future, but high-growth markets like India and Russia will create many opportunities for manufacturing companies. Local plants in these countries will need to increase their efficiency and capacity to meet the needs of burgeoning economies.
"India presents great opportunities, but its infrastructure needs substantial work to enable the country to grow at a rate near to China's. It's the same with Russia, which has a smaller market size – and demographic challenges. While the country's wealth is growing, the population will decline in the next 20 years, creating real challenges for that region's economy."
However, Kohler is not fazed by the challenges that lie ahead for his group. He plans to maintain the company's success as a manufacturer by sticking to its guiding principles and living the mission statement: 'Enhance the level of gracious living for all those people touched by our products and services.'
And that, of course, involves continuing to employ the best people and listening to the markets.