The value of product stewardship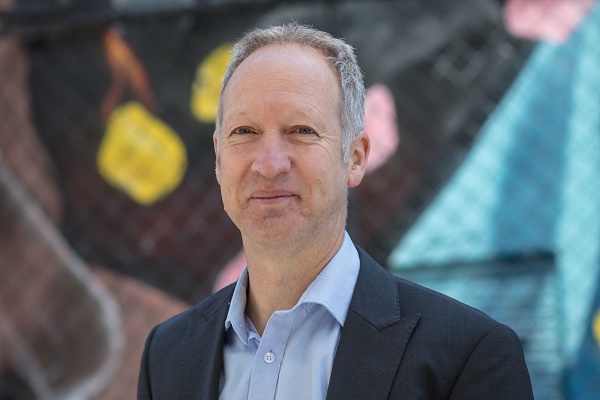 Vinyl Council of Australia product stewardship manager Jan van de Graaff discusses the value of product stewardship to all types of organisations.
In the current business climate, the application of product stewardship has much to offer to individual businesses, industry collectives and governments seeking to drive sustainable economic growth.
This has been brought into a sharper focus in recent times due to the global economic downturn triggered by the COVID-19 pandemic which has led many businesses and governments to recognise the level of economic dependence they have on offshore suppliers and markets, including for waste materials. This, coupled with the impact of the China National Sword policy, has the potential to stimulate new ways of thinking and smarter approaches to business and economic management and prosperity. Product stewardship is one such approach, and one that has considerable merit.
Product stewardship is defined as "the principle that everyone involved in a product supply chain – including raw material and component suppliers, product and packaging manufacturers, brand owners, recyclers, governments and consumers – share responsibility for minimising environmental impacts over that product's life cycle" [1].
Product stewardship can therefore make a significant contribution to the circular economy. Stewardship, at its best, takes a life cycle thinking approach to ensure products and materials are designed to avoid adverse impacts on society and the environment and that the resources consumed are retained within the productive economy in a cyclical manner.
The Vinyl Council, through its PVC Stewardship Program has been at the forefront of this journey in Australia for 18 years. The Program commits signatories to implement life cycle thinking and consider the whole-of-life impacts of the products they introduce to the marketplace. This encompasses a wide range of considerations including raw materials and resources, embodied carbon, toxicity and lifespan. This has resulted in the sector producing products that deliver proven environmental benefits, as a function of their excellent performance, durability, low waste generation and affordability which has been borne out through numerous lifecycle assessments carried out globally and locally.
Furthermore, when stakeholders collaborate, opportunities arise for better resource management, which in turn can stimulate local employment and deliver greater security and access to the inputs needed by local manufacturers. The Vinyl Council is pleased federal and state governments have recently announced funding programs which may provide opportunities to bring together innovators and entrepreneurs to develop new systems and infrastructure, or products, which will lead to enhanced recovery and reprocessing of greater volumes of PVC for the domestic market.
The Council believes that a product stewardship focus can translate into tangible financial and reputational benefits for those organisations that embrace and commit to implementing product stewardship approaches. These benefits are evident both in the public realm but also in the disciplines it enforces on organisations in terms of how they manage and monitor their day to day operations.
Furthermore, acting as leaders through product stewardship delivers:
Differentiation in the marketplace that leads to competitive advantage:
Establishing stewardship credentials through independent third-party schemes, as the PVC program does, demonstrates not only a company's commitment to continuous improvement but may also differentiate it from competitors. Increasingly, downstream customers want to know how their suppliers manage their environmental affairs. Independent and third-party verified schemes enable those involved to promote their credentials and demonstrate their accountability and transparency.
Governments at all levels are reviewing their procurement frameworks and policies to examine how these systems can be used to support and stimulate circular economy objectives, including boosting demand for recycled content products. In doing so, governments are likely to preference those businesses who are members of recognised and reputable product stewardship schemes. This will facilitate access to markets for those businesses participating in these stewardship schemes.
A company is best positioned when it understands its products holistically. Product stewardship, particularly a life cycle-based scheme, fosters a proactive approach within businesses to consider the supply chain risks and the various lifecycle stages of the products they are releasing into the market. It therefore reduces risk and better prepares them for future challenges.
More effective business management:
Implementing product stewardships schemes within businesses imposes disciplines around establishing appropriate systems that enable organisations to measure performance, monitor outcomes and control direction. This can aid in minimising risks, enhancing profitability as well as in fulfilling obligations in relation to regulatory compliance.
Strengthening organisational culture:
Embedding environmental and social sustainability as core values of a business operation can support buy-in and pride from its workforce.
With a significant track record of driving change through the industry since 2002, the PVC Stewardship Program is an example of voluntary stewardship bringing benefit to both industry and community.
If you are an Australian business operating in the vinyls product sector and are interesting in learning more about our PVC Stewardship program, please contact us on 03 9510 1711.
([1]) A Business Guide to Product Stewardship – principal author Helen Lewis