The city of Greater Geelong public drinking water update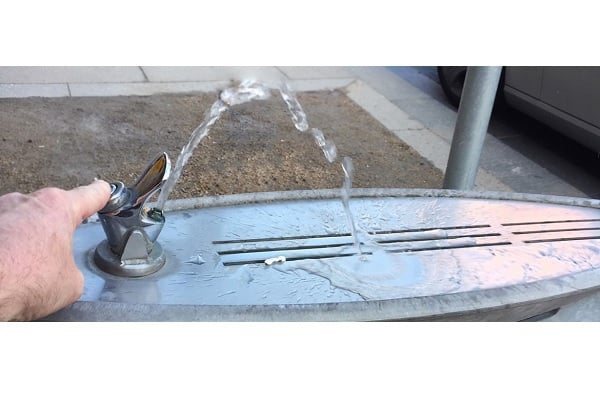 The City of Greater Geelong council has announced it has now completed testing of public drinking fountains and found 80 with levels of lead above the Federal Government's National Health and Medical Research Council Australian Drinking Water Guidelines.
The City of Greater Geelong, which is located in Victoria, has engaged plumbers to start the process of turning off a number of public drinking fountains following the return of the test results.
The council says water supplied by Barwon Water is completely safe to drink and that the issue is not related to the quality of water supplied by Barwon Water but rather with public drinking fountain infrastructure.
The council has been working closely with public health experts at Victoria's Department of Health and Human Services (DHHS) on the issue and says people don't need to worry if they've recently used a public drinking fountain in Greater Geelong.
"The Australian Drinking Water Guideline value for lead in drinking water is very conservative of health, so that it protects the most vulnerable people, such as very young children and pregnant women," says the City of Greater Geelong acting director of planning and development Joanne Van Slageren.
"While the levels of lead detected are above the health guideline value in the Australian Drinking Water Guidelines, they are not of immediate concern as drinking water fountains are not the main source of drinking water.
"We're conducting a thorough investigation into this situation, and are working with health and industry experts, including DHHS, the Department of Environment, Land, Water and Planning (DELWP), Barwon Water and the Victorian Building Authority to identify the cause of the lead found in our public drinking fountain water."
A complete list of public drinking fountains that have been found with levels of lead higher than Australian Drinking Water Guidelines is available on the City of Greater Geelong website.