Steel Blue kicks off TreadLightly initiative to recycle old work boots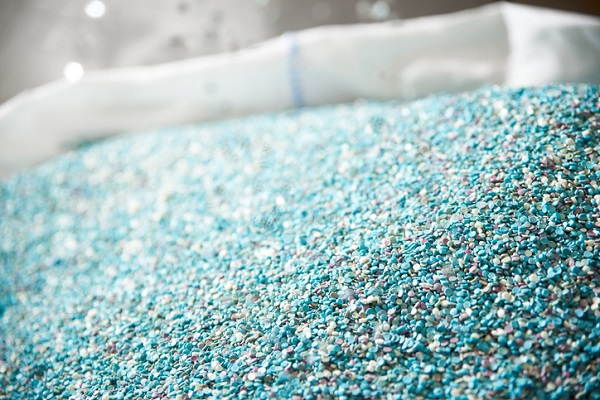 Safety footwear manufacturer, Steel Blue, is stepping up to help reduce its environmental footprint. Together with TreadLightly, a new national recycling program – powered by the Australian Sporting Goods Association (ASGA) and recycler Save Our Soles (SOS) – along with key industry brands, Steel Blue is participating in a pilot program to recycle work boots.  
TreadLightly takes unwanted sport and active lifestyle shoes and gives them a second life as gym mats, anti-fatigue mats, and retail flooring among other things.
But with the support of safety boot manufacturers, led by Steel Blue, TreadLightly is expanding its capacity through a six-month trial with recycling bins placed in leading safety supply stores including IWS Group, SWF Group and Hip Pocket as part of a pilot program where Victorians can dispose of their old work boots.
Steel Blue chief executive, Garry Johnson, comments on his motivations for the program: "We are continually looking for ways to reduce our environmental footprint; be it through reducing the use of solvent-based chemicals in our manufacturing or introducing more recyclable material into our packaging. A well-built shoe can take over 1,000 years to decompose. The TreadLightly program means that our boots will continue to benefit people instead of contributing to the world's waste problem.
"I love the thought that once our boots have done their time as safety boots, they will continue to support the health and safety of workers as anti-fatigue padding and exercise mats."
As part of its "In Our Stride" social responsibility strategy, Steel Blue collaborated with TreadLightly to secure the participation of rival work boot manufacturers.
"To amplify the outcomes of the trial, it was important that we also secured the support and participation of our competitors. The need for a recycling program is apparent to everyone in the industry and we are excited to be able to step up and take a leading role in this project," Garry adds.
"Cross-industry collaboration is key in having a meaningful impact. We want the pilot program to succeed so we can get more recycling stations, in more stores, across Australia.
"Steel Blue boots are built to last in tough Aussie working environments. We've recently enhanced our GraphTEC range with graphene, a nanomaterial that's superior in strength to diamond. Unfortunately, once those boots eventually wear out, that longevity can cause problems for the environment if they aren't properly recycled."