Staying Afloat Amidst Business Uncertainty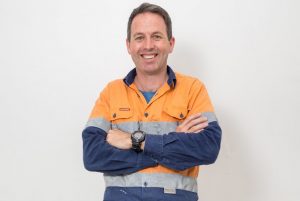 COVID-19 continues to generate repeated lockdowns and hardship across the nation. What can plumbing businesses do to safeguard their livelihoods? Dan Pollard (pictured above) from Fergus has some suggestions.
Just as plumbers and tradies alike were starting to get comfortable back at work, recent COVID-19 outbreaks across Sydney have caused the city to shutdown all non-essential construction work until at least 30 July, at a cost of $1.4 billion to the NSW economy.
While much of the work that plumbers do can be considered essential, there's no denying that the uncertainty and state-wide lockdowns are still putting serious strain on business owners. Here's a few tips to help business owners stay afloat.
Get your finances in order
Your top priority should be to put a plan of action in place, but to do that, you'll need a thorough understanding of your financial position. Chat with your accountant and/or leverage any job management tools you have set up to gather as much information about your business as possible. Be sure to manage your money flow at this time too. Make sure company-wide invoices are made promptly and regularly to ensure income flow stays as steady as possible. It's worth noting too, that eligibility for relief packages has become even more reliant on good record-keeping and your ability as a business owner to show loss of revenue.
Once your finances are in order, you can investigate and understand what relief packages you may be entitled to by the Australian government. For instance, businesses affected by the shutdown may be eligible for JobSaver payments, which covers 40% of your employee's weekly payroll per week if your staff headcount is maintained.
Once your financial state is clear, you can start working out what it will take to remain solvent, and whether tougher cost-cutting measures should be made.
Communicate
Lockdowns don't mean communication between you and your customers needs to end, in fact customer service and engagement is more important now than ever. The key to interacting with customers in times like these is transparency. Pay attention to how customers want to be interacted with and facilitate communications remotely rather than face-to-face when possible.
Be sure to also communicate to customers that working conditions have changed and give them a method of contacting you. Some customers may not be aware that essential work, such as emergency plumbing needs, is acceptable during a lockdown, so it's important to make this clear along with what precautions you will take while on their premises.
Support
Your staff will be looking to you for guidance during these times. You can show your leadership by communicating the plan you put in place, demonstrate why it's the best course of action and then act on that plan.
Be mindful that your staff may be struggling during this time too. Maintain strong communication, ensure regular one-on-one check-ins with your staff are put in place and find ways to show support where possible. Consider also getting comfortable with digital platforms that allow your workers to stay up-to-date with changing restrictions or government regulations.
Remember, despite how daunting this time can be, the jobs and more regular money flow will always come back. Until then, the key to staying afloat amidst the chaos is to keep your finances in tip-top shape, continue to communicate with your customers and keep your workers as supported as possible.
Checkout more tips from Fergus on running your trades business during Covid, here.