Small Business Sets: Greater Access to Standards at an Affordable Cost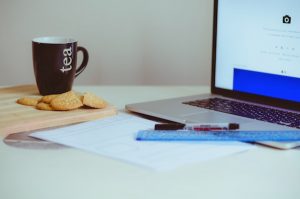 Earlier this year, Standards Australia launched the Standards Store, an online platform where Australian Standards™, international standards and technical specifications are available for purchase.
Recently, the e-commerce site introduced a new product series, Small Business Sets (SBS). These Sets have been designed to suit user requirements of Small Businesses with 1-19 employees. They offer online and offline access to a bundle of standards that can be found via smartphones, tablets, phones, and other computing devices.
Arguably, most importantly, these sets provide users with fast, efficient access to standards at an affordable cost.
Standards Australia's National Construction Code focused SBS, called NCC Primary References Set, is proving to be a popular and helpful industry tool. The Set combines standards and technical specifications listed in Schedule 4 of the NCC, alongside additional Standards Australia publications commonly used by the building and construction industry, supporting users to stay up to date with Code requirements and amends.
"The construction industry, which employs well over one million people, was hit hard by the pandemic. At the same time, there's a renewed focus on the quality of construction. We are committed to doing our bit to help the industry during recovery and potentially improve the quality of construction," said Adrian O'Connell, Chief Executive Officer at Standards Australia.
IN SUMMARY
A Small Business Set subscription offers
Access during the subscription term
Automatic revision and amendment updates
A second user licence to share with your business
Multi-device access
Offline availability
Search functionality
The option to add notes and highlights
"Small Business Sets, especially the NCC Primary Reference Set, are an innovative example of how we are fulfilling our commitment to support small businesses achieve their goals through easy and affordable access to standards," Mr O'Connell concluded.
The National Construction Code
The National Construction Code (NCC) is a performance-based code containing minimum requirements for the construction and performance of buildings, plumbing and drainage systems.
The NCC Primary References Set complies to the code and is ideal for construction managers, architects, engineers, builders, plumbers, and project managers.
Access to the set for two users costs $2,673 for a three-year subscription, or, approx. $2.50 a day, less than a morning coffee. This is a considerable discount in comparison to purchasing the publications individually.
"Providing access to the 122 NCC referenced Australian Standards™, technical specifications and additional publications allows us to support small businesses to meet compliance through easier access and usability," said Stefan Savva, General Manager of Commercial and Products at Standards Australia.
Features
SBS's are available digitally through a Web Reader format, that also allows users to search keywords, highlight text and make notes.
Accessing SBS has been made simple and cost effective through flexible subscription term options. Once purchased, users can access the standards via their Store accounts both off and online. The sets can be accessed via any device, including tablets and smartphones, as long as they can meet the minimum browser and personal computer requirements.
"Having relevant standards bundled together digitally saves small businesses time and money and, most importantly, allows them to focus on the job at hand. We're committed to supporting these businesses and hope they find the Sets both useful and affordable," concluded Mr Savva.