Rules, what rules? Amazon puts itself above Australian law
Amazon Australia appears to be off to a rocky start with the Australian plumbing sector and the law of our land.
Sure, it might have sales grunt but it doesn't have the right to let its vendors illegally market product in a way that other Australian plumbing industry organisations are restricted from doing. This is blatantly anti-competitive and an issue the ACCC should take an interest in.
A search of 'taps' on www.amazon.com.au brings up a vast array of product that isbeing marketed direct out of China and in some cases local retail organisations. Many promised guarantees and warranties will likely have little hope of being honoured, if and when push comes to shove.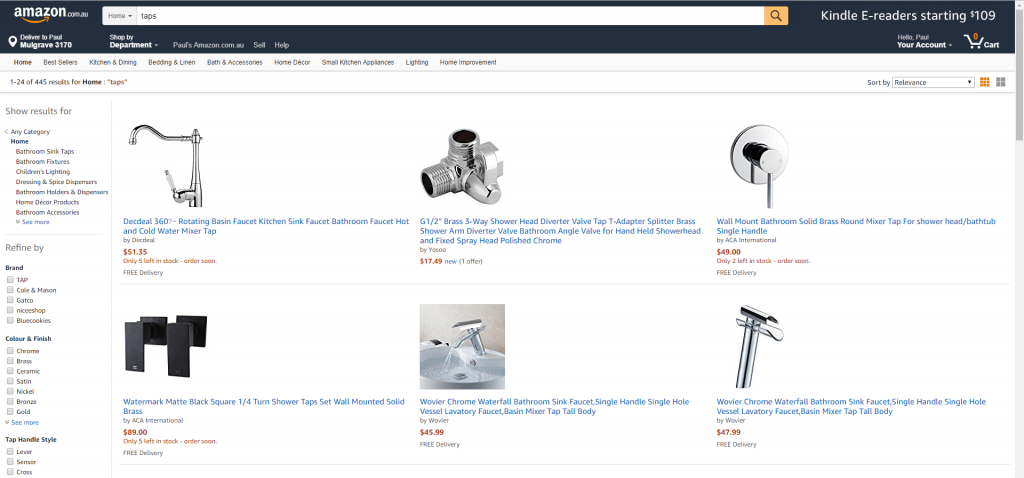 In most cases, there is no evidence of conforming to WaterMark nor the required WELS (Water Efficiency Labelling and Standards) information, which under Commonwealth Law is illegal.
It's very much 'buyer beware' territory as the information supplied with each product is inconsistent and fails to provide the necessary performance data.
Any plumbing contractor who installs such product purchased by a consumer, or say a builder, will be taking on the legal risk of product failure – so when the connector hose on the tap fails and does $35,000 of water damage to someone's premise – it's no use crying to the insurance company.
If anyone needs any further clarification of what Amazon sellers of regulated plumbing products are obliged to meet, simply go to this link.
It's increasingly apparent that fair for all doesn't seem to fit with the Amazon ethos.