RIDGID® SeeTech® Inductive Signal Clamp – Updated Style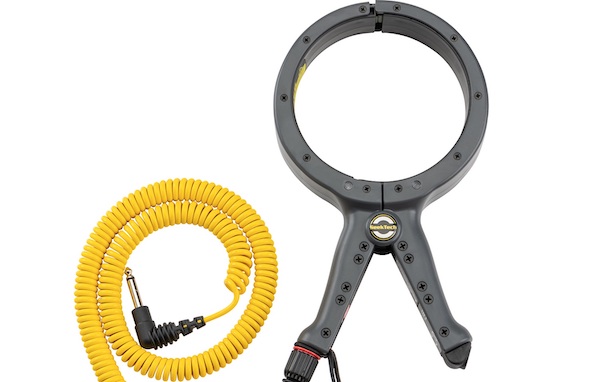 Ridge Tool Australia announces a new style Inductive Signal Clamp as part of RIDGID's commitment to continual development of technological precision products.
The RIDGID SeekTech Inductive Signal Clamp Accessory provides a traceable/charged signal to a cable or pipe through induction. Ideal for situations when it is not possible to connect transmitter leads directly to the target conductor. When the jaws of the clamp are closed around a cable or pipe, the clamp sends the transmitted signal onto the conductor through induction. Once the signal is applied to a conductor, it can be traced using a compatible receiver, such as the SeekTech SR-20.
Key Features & Benefits
Induces a signal onto a cable or pipe less than 119mm (4.7 in) when a direct connection is not possible
Removable and easy to store coiled cord
Convenient pull ring for opening and closing in tight spaces
Compatible with all RIDGID SeekTech line transmitters, including the ST-305, ST-305R, ST-33Q+ and ST-510
Additionally compatible with any comparable line transmitter which has < 10 watt maximum output power if frequency is under 45 kHz, and 1 watt maximum if above 45 kHz
Can be used with frequencies from 8 kHz to 262 kHz
The Ridge Tool Company is a world leading manufacturer of professional quality pipe and tube working tools serving the plumbing, mechanical, construction, HVAC, location, electrical and facility maintenance industries. The RIDGID® trademark is recognized by professional tradespersons and engineers for uncompromising product quality, performance, durability and service
For more information contact RIDGID Australia Ph: 1800 743 443 or e: ridgid.australia@emerson.com or www.ridgid.com.au