Ridgid releases new C-Cutter in two sizes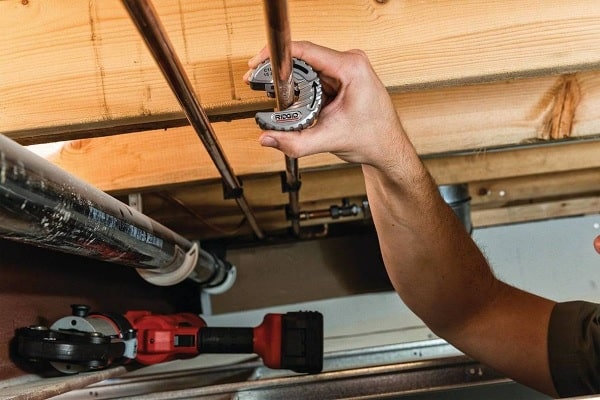 Ridgid has announced its new C-style Close Quarters Copper Tubing Cutter that enables plumbers to cut ½" and 1" tubing in hard to reach places.
With a snap-on feature for a quick pipe connection and no size adjustment, the Cutter saves time. It's enclosed in zinc die cast housing and has a unique screwdriver that slots in the housing to provide extra leverage for making the cut in extreme tight spaces.
The spring loaded cutter wheel provides a constant pressure on the pipe, while Ridgid's X-CEL Wheel Pin allows for quick wheel replacement. This means no tools are required.