Ridge Tool Australia introduces NEW KJ-5000 GEN III Water Jetter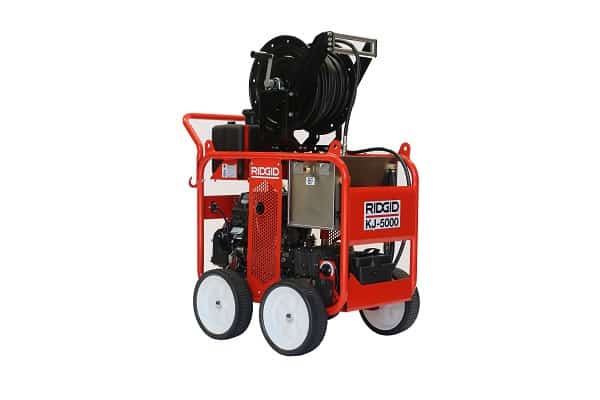 Ridge Tool Australia announces the NEW KJ-5000 GEN III Water Jetter.
The Ridgid Model KJ-5000 portable water jetter gives 5075 psi actual working pressure with a water flow rate of 23 litres per minute to handle commercial and industrial pipe clearing applications.
It also propels a highly flexible and lightweight hose through 50mm to 250mm lines – blasting through sludge, soap, grease, and sediment blockages. If the hose is pulled back, it power scrubs the line flushing debris away and restoring drain lines to their full, free-flowing capacity without the use of harmful chemicals.
The Ridgid trademark is recognised by professional tradespersons and engineers for uncompromising product quality, performance, durability and service.