Ridgid Tools announces two new compact press tools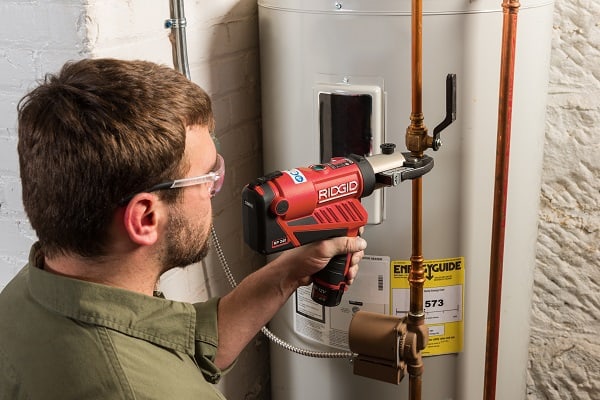 Ridgid Tools has announced two new compact press tools, the RP240 ergonomic pistol grip tool and the RP241 low profile inline tool.
The RP240 is 15% smaller and 10% lighter than the previous RIDGID RP210B tool thanks to a new compact design and better balance.
The RP 241 weighs only 2.5kg and is ergonomically designed to help work overhead and in tight spaces.
Both tools have Bluetooth connectivity, allowing the tools to be connected to smart phones r tablets through the free RIDGID Link app, which is available on App Store and Google Play. Users can then access important tool information such as cycle count, tool status, battery life and daily press cycles.
The RIDGID compact tools connect copper 15-32mm and 16-40mm PEX, while a new 12V lithium-ion battery provides around 140 crimps per charge.