Rheem releases Rheem 12, Rheem Metro 16 and Rheem 20 Continuous Flow gas water heaters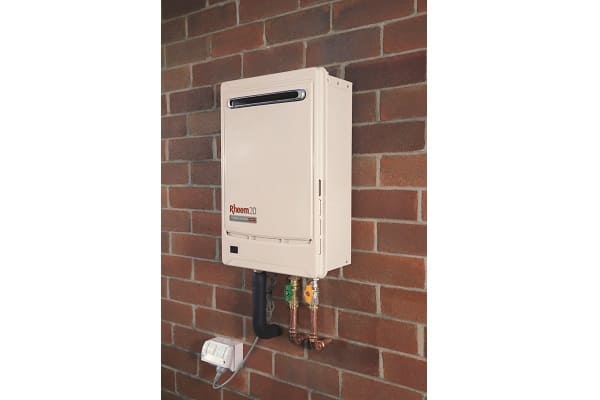 Rheem has announced the launch of its new Rheem 12, Rheem Metro 16 and Rheem 20 continuous flow gas water heaters with six-star efficiency and a sleek new design.
"Following in the steps of the Rheem Metro 26, this new range sets a new benchmark in continuous flow gas hot water," says Rheem Australia product manager John Wilkins.
"With this launch, we now have one platform with the same sleek new look, smooth lines and dimensions for 12L – 26L models, as well as the Rheem 27L for larger capacity needs – and this model has moved to the new designer colour to match the new look of these other water heaters."
As with the Rheem Metro 26, the new-look continuous flow models feature concealed screws and are compact, making them ideal for installation in small spaces. In addition, the standard Rheem 12 and Rheem Metro 16 Natural Gas models (50°C and 60°C) are compatible with Rheem Flue diverters, ensuring even greater flexibility in installation.
Another key feature for the new models is the LED status monitor, which shows the set temperature when in operation, as well as error codes if a fault occurs.
They also come with a 10-year Heat Exchanger warranty and Flamesafe Overheat protection that automatically shuts down the water heater if it overheats. Additionally, the models are Rheem EZ Link compatible and there are Remote Temperature Controllers available for convenience and added safety.