Rheem launches new gen Ambiheat: heat pump water heater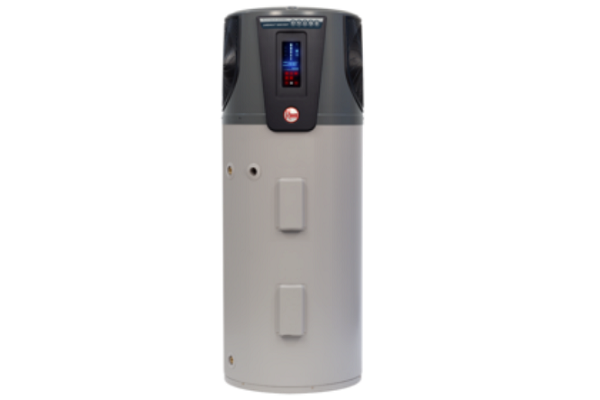 Rheem Australia has launched its next-generation Ambiheat heat pump water heater, giving users a flexible, reliable, renewable option for household hot water needs.
Using heat from the surrounding air, Ambiheat generates hot water with less electricity than traditional water heaters, meaning households with an Ambiheat installed could save up to 64-71% of their usual water heating energy bill.
Rheem marketing director John Collignon says the Ambiheat has been developed by Rheem Australia after extensive R&D to offer another environmentally-conscious option for customers: "Renewables and greener alternatives are a category that more and more people are eager to include in their home, both for environmental reasons and for their hip pocket.
"Sometimes it's not possible to include a full solar hot water solution in a home, which is where Ambiheat comes in. Using the heat energy that is in the air at all times, regardless of weather and at most temperatures, Ambiheat ensures steady, hot and strong hot water to the household at a fraction of the energy use of traditional electric water heaters."
The Ambiheat comes with a user-friendly LED panel, it's suitable for a wide range of temperatures and works day and night, rain or shine.
Even in cold harsh conditions, the Ambiheat has a backup electric element that can deliver hot water even when the temperature drops below -5˚C.