Rheem Apprentice Plumber Grants Announced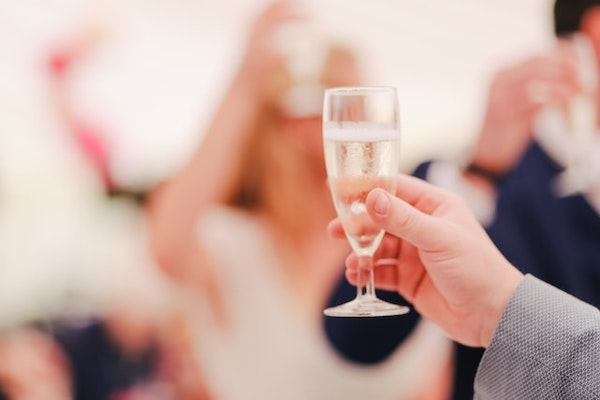 Rheem Australia has awarded a total of $30,000 to 10 deserving recipients of the 2022 Rheem Apprentice Plumber Grants program, as Aussie apprentices bounce back after a challenging year.
This year's 193 applicants showcased a diverse, passionate pipeline of talent in the plumbing industry, with more women and mature-age apprentices applying from across the country. In fact, almost half of the 2022 applications were from career-switching, mature-age apprentices choosing a new direction for their lives and families.
Rheem Australia's Managing Director, Chris Taylor, said that "The Rheem Apprentice Plumber Grants have always been a way to welcome those entering the plumbing industry. Rheem is passionate about investing in the development of skills in an industry that is in high demand."
After a challenging few years and uncertain times due to COVID-19, the National Centre for Vocational Education Research reports that the number of apprentices and people in training increased by 33.2% in the 12 months to September 2021.
"This year saw a large number of applications from across Australia. Our independent judging panel was extremely impressed with the high calibre and diversity of applicants, with many displaying a strong entrepreneurial spirit to own their own plumbing business in the future.
"The applicants show a level of passion and commitment for this industry that gives us confidence in its future," says Taylor.
An independent panel of industry experts carefully reviewed the applications, selecting the 10 most deserving applicants from across the country. This year's judging panel included Scott Dowsett, President of MPA Victoria; Scott Robinson, plumber and former TAFE teacher of the year; Kevin Price, National Service Training and Systems Manager at Rheem Australia; and Aimee Stanton, plumber turned DIY and Tiny House creator.
This year's Rheem Apprentice Plumber Grant recipients are:
Jacquetta Jackson, from PlumbFirst Pty Ltd – VIC
Amber Granzien, from Clayton Granzien Plumbing Pty Ltd – QLD
Samuel Hodges, from Plumbnorth – QLD
Jessica Grimwood, from JF Plumbers Pty Ltd – NSW
Luke Monie, from Dave's H2O Plumbing Solutions – VIC
Michael Macdonald, from Master Plumbers – VIC
Joseph Tago, from Axis Maintenance Services – QLD
Jake McNamara, from Scott's Plumbing and Gas Pty Ltd – QLD
Timothy White, from Specialised Plumbing and Drainage – VIC
Tao Liu, from Gallant Plumbing – VIC.
Due to the high volume and standard of applicants this year, in addition to the 10 recipients, Rheem also granted two apprentice plumbers with a special $500 Rheem Apprentice Plumber Recognition Award. Recipients are:
Jordan McFadyen, from Midas Plumbing – WA
Trinity Ellacott, from TAPS – SA.
"It was an incredibly tough decision for our judges this year, with so many worthy apprentice plumbers applying. We would like to sincerely thank all our applicants, their employers, TAFE and RTO teachers, and plumbing merchants.
"Since launching the Rheem Apprentice Plumber Grants in 2012, we have discovered just how many remarkable apprentices there are around Australia," concludes Taylor.
Each Rheem Apprentice Plumber Grant recipient will receive $2,000 to assist with their TAFE/RTO fees and textbooks, $1,000 to help them build their all-important trade toolbox, and a tool tote bag for transport and storage of their tools on the jobsite.
Since the Rheem Apprentice Plumber Grants program was launched in 2012, over $331,000 in Grants have been awarded to apprentice plumbers.
Visit Rheem for more information.