Revised Standard to Help Lower Household Energy Consumption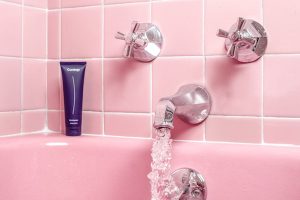 The recently published standard aims to provide clear guidance to manufacturers and suppliers for the assessment of energy consumption for heated water systems.
The revision now includes guidance for evaluation performance assessment methods for larger systems and those using photovoltaic energy sources. The standard is now reflective of up-to-date Minimum Energy Performance Standards (MEPS), with main changes being the increase from 3 star to 4 stars for the gas reference water heater
Australian households are making the switch to more energy efficient heated water systems. The Clean Energy Council reported in 2019 that there were more than 1.2 million solar water heating systems installed across Australia[1].
Standards Australia recently published revised standard AS/NZS 4234, Heated water systems – Calculation of energy consumption, which aims to provide clear guidance for the assessment of energy consumption for heated water systems.
"In the average Australian home, water heating systems are the largest single source of greenhouse gas emissions, producing almost a quarter of household emissions[1]. Standards Australia is continuing to develop solution-based standards to assist in a sustainable future in Australia," said Roland Terry-Lloyd, Head of Standards Development at Standards Australia.
The revised standard also takes into consideration emerging products on the market, as well as the societal behaviour of hot water consumptions.
"The standard will assist manufacturers, suppliers and governments by providing a clear and consistent basis for consumer guidance, regulation and support programs for the assessment of energy consumption by heated water systems," said Ken Guthrie, Chair of the committee responsible for the standard.
The amendments made are now reflective of the rapid technological advances in market and have also consolidated previous amendments to create a straightforward standard to minimise confusion within industry.The published standards are:
[1] https://www.cleanenergycouncil.org.au/resources/technologies/solar-water-heating