Researchers develop lead-free brass alloy plumbing replacement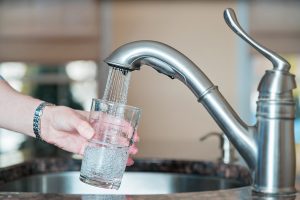 Material scientists at the University of NSW (UNSW) have come up with a lead-free brass alloy to replace traditional plumbing brass materials that have been shown to leach lead into drinking water.
The breakthrough alloy, dubbed 'bright brass', has been designed to retain all the advantages that lead provides to brass for its manufacturing but without the toxicity.
"Developing a viable alternative to standard plumbing fixtures and hardware became a high priority, particularly when it became known how widespread lead contamination in NSW drinking water is – with reports that 56% of households in NSW are contaminated," says UNSW School of Materials Science and Engineering researcher Dr Kevin Laws.
With a view to developing lead-free brass with similar lubricating particles, Advanced Alloy Holdings was provided with a $15,000 Techvoucher grant from the NSW Government's Boosting Business Innovation Program to conduct a research project with UNSW.
"This project has been successful achieving a proof-of-concept thanks to the support of the Boost program," Dr Laws said.
"We have successfully cast bright brass that includes safe, lubricating particles that form as the alloy cools down after casting. Our new alloys are silver in colour to allow for better identification for these lead-free applications. They are cost-competitive and perform mechanically similarly, if not better, than leaded brass."
The last stage of the project is to complete machining and manufacturing trials to see exactly how much better they perform.