Public toilets in Pakistan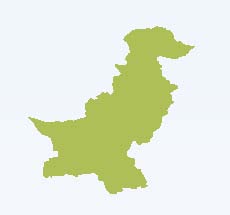 In Lahore, only 21 public toilets have been constructed for a population of 10 million in the city since 2001.
Public toilets are unavailable at most bus terminals, shopping centres and public parks, while those available are either non-functional or badly managed.
Health experts in the city believe that filth at existing public toilets and lack of proper facilities are posing serious health risks to the population.
In 2006 the city government announced that it would build 25 more public toilets in the city, but the plan was shelved because of a lack of funds and because the authorities believed that it was an unprofitable project.
Despite this, the government spends 30 billion rupees (US$45 million) every year on the treatment of people suffering from waterborne diseases contracted from poor sanitary facilities.