Plumbing sector leaks as GFC lingers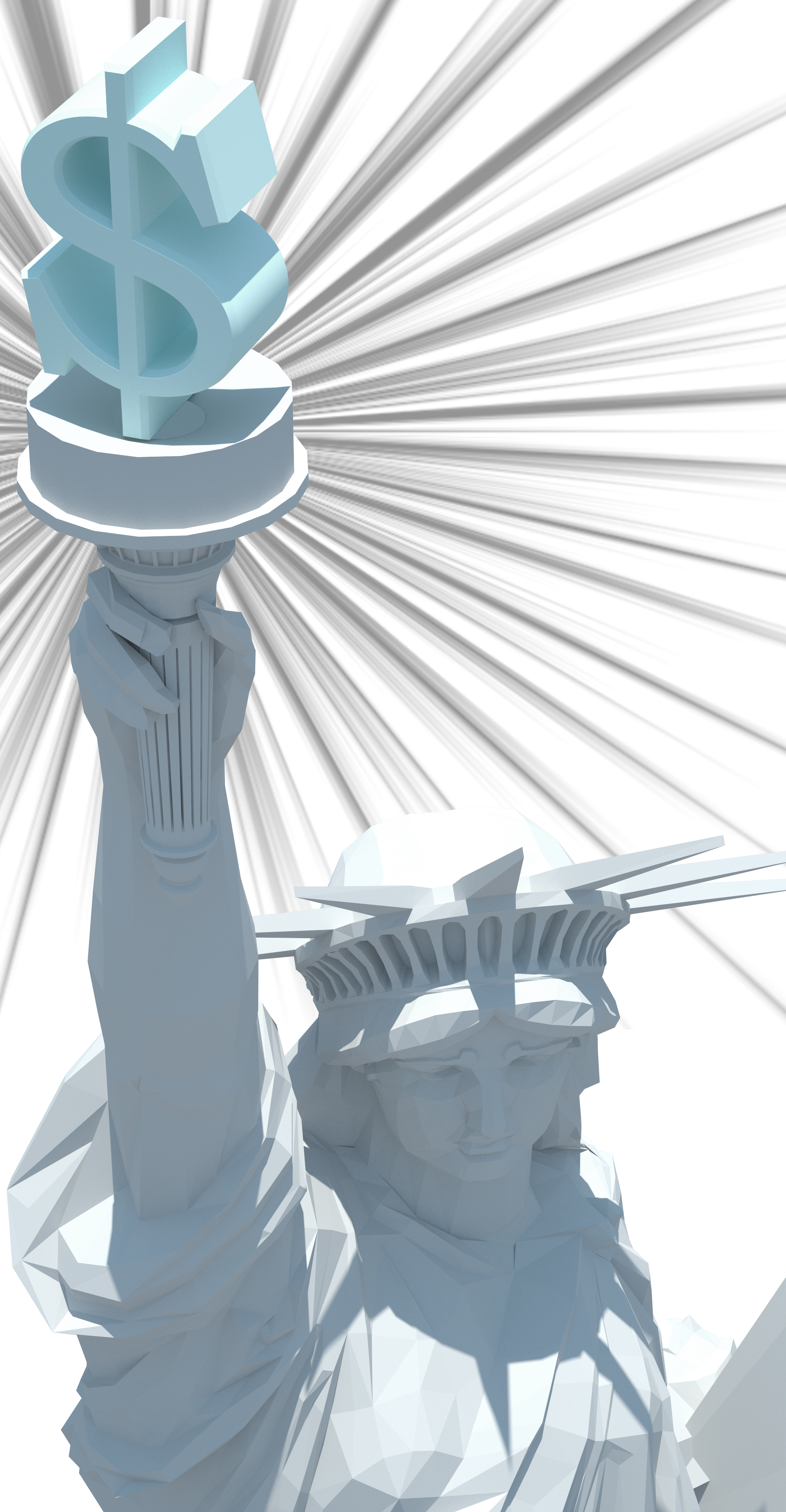 The speculative nature of banks in creating risk by trying to manage risk, and indeed their greed, not only brought several banks to their knees, but took down whole industries with them. This article is not an examination of how the markets fell, or the aftermath of the US sub prime collapse, but a partial examination of how this industry was affected and the measures that some have taken to weather the economic storm.
No one is safe. That was the general consensus when, in the middle of 2007 and into 2008, after several years of economic boom, the market reversed itself and the ugly head of the global financial crisis (GFC) was evident for all to see.
Fingers were pointed at the protagonists, but the irony was that those who created the mess were the first bailed out by governments. While a global financial meltdown affects the livelihoods of almost everyone, the beneficiaries of the bail out, although guilty, could have brought financial markets further to their knees had they not been privy to parts of the trillion dollar packages governments were offering.
While some industries were affected more than others, the plumbing industry seems to have survived, in spite of being immediately impacted by the building sector which was a major cause of the meltdown in the US.
Certainly in Australia, while the impact has been felt particularly with the downturn in construction, the plumbing industry continues to function strongly, as plumbers and engineers look to new markets including the green sector. The plumbing sector has had a significant business boost over the past three years in the way of graywater systems, tank storage and solar hot water incentives delivered by Government. This has given the industry a fill-up in the leaner times across the domestic market.
To counter the crisis in Australia, monetary policy and interest rates are at 40 year lows, while the government has funded first-home owner housing schemes, meaning new starts are only 20% down with prices holding up remarkably well.
Yet, like the rest of the world construction figures are suffering and will take some years to recover. This has immediate impact. Employment is nudging 6% and is expected to rise a further 1.5 to 2% in the next 18 months with one of the casualty areas being trade workers (plumbers) coming off large construction projects that are close to completion.
Typically, many contracting businesses are sheltered from market downturns due to regular maintenance contracts and initiatives by entrepreneurial owners.
Overall, 2009 has been a tough market for many and the concern about 2010 lies with the larger construction sector that requires bank finance for project commencement.
Working smart
Robert Burgon, director and secretary of the Scottish and Northern Ireland Plumbing Employers' Federation, says the impact of the GFC has been patchy across Scotland and Ireland, with Ireland being the worst hit.
"It has been dependent on the type of work carried out and to some extent on the geographical location of the business (with Northern Ireland being worst hit than Scotland and the east coast of Scotland being less affected than the central belt and west coast).
"The first indication of problems came around May/June 2008 when new housing sites effectively closed overnight – firms which specialized in this type of work effectively saw their workload dry up immediately. These tended to be the larger contractors in Scotland and many businesses now have a workforce 50% smaller than they had at that time.
A few have diversified into other areas of work such as repairs and maintenance (where there had been under-capacity in any case) and some have increased their expertise in the installation of renewable energy products (solar thermal, ground and air source heat pumps and biomass heating systems)."
The impact in South Africa is less than in Europe, however, there have been some effects worth noting, including the effect that hosting the 2010 World Cup is having on the economy there.
The editor of Plumbing Africa Publication , Rory McNamara, believes South Africa is having a much better time of things than Western developed countries, but problems existed before the GFC took hold.
"We have had increased unemployment particularly in mining (gold and platinum price fluctuations), textiles (cheaper prices from China) and manufacturing (less demand from mining), so much of this was there beforehand but probably heightened by the GFC.
However, construction is relatively buoyant due to the World Cup in 2010 so contract plumbing is in line with this, while maintenance plumbing has slowed marginally."
Back to business
American Society of Plumbing Engineers (ASPE) president Julius Ballanco, along with global venting supplier Studor's CEO Franz Arnold, say business has been slow.
Ballanco has seen a downturn in fees for the first quarter of the year, with very little new work coming through the door, meaning tight cash flow and a personal pay cut to ensure the bottom line didn't bottom out.
"One of the comments that has been heard from a number of developers and clients is that the money is tight and there is no funding available for projects," Ballanco says.
"The banks and lending institutions have closed off the available credit such that new projects cannot receive financing."
Ballanco says that many plumbing firms have had to lay off good employees.
"Other firms have cut the pay of employees, cancelled vacation, cut back the hours, and tightened their belts. It appears that most firms have been affected by the global financial crisis.
"In speaking with many manufacturers of plumbing products, this has been one of their worst years ever for sales. This has made it difficult for the manufacturers to introduce new products."
According to Arnold, Studor has suffered a decrease in sales, but is slowly climbing out of the recess.
"The 2008 calendar year was a bad one. It is the first time in our company history that we had a decline in sales, but this was mostly driven by the US market. The first half of the calendar year 2009, however, is much better; sales are up over 10%, with very good results in Europe and the USA. The Middle East is quiet, Dubai is especially flat. Other Middle East markets (Qatar, Bahrain, Abu Dhabi, Egypt etc) are doing okay."
Arnold lists the lack of building activity as the obvious catalyst for the decline in plumbing and plumbing related employment. Less building activity means less plumbing work. And with more and more competition to win the business that is left, margins are shrinking.
"Sometimes there is no benefit just to keep some businesses going," Arnold says.
To counter the downturn, Studor is entering new markets both in territory and application and proactively seeking the OEM (original equipment manufacturing) market, meaning they will rebrand products to their own name, offering, warranty, and support and licensing of the product.
Being creative is one thing Arnold says is necessary for companies if they are to survive.
"Be more creative and open minded for money saving technologies," he says.
Arnold believes that Studor is already coming out of its darkest days. While the US, United Kingdom and Dubai have suffered with much fewer housing starts and the Ukraine and Russia have stopped financing, he believes the demise of some companies will be good for the industry.
"As in every crisis, there is also a 'clean-up'. Weaker companies disappear; it is survival of the fittest."
For the record, he estimates Studor's second half of 2009 will be better than the already satisfactory first half and the first half of 2010 will again be better than the second half of 2009.
Ballanco is also being creative with the way he is running his business, and is concentrating on his strengths.
"A few months ago, I attended a seminar given to business owners on surviving the recession. The presenter made some very valid points. One of his main suggestions was for every business to concentrate on their strengths. This made such perfect sense that I immediately put that into practice.
"As with any business, in good times we tend to take on all the work that is available. Some of the work would be classified as commodity type of work. In other words, any firm or company could do the work, and the profit margin is minimal. But, nevertheless, there is a profit.
"By concentrating on our strengths, we are doing what very few other firms can do. These are areas where we specialize. Typically, the profit margin is also higher for this type of work.
"It was also suggested by the presenter to not lower our fees or cost, but to charge the proper rate for our strengths. Again this makes perfect sense for running a business. Work in an area of your strength and charge what is proper. Don't cut your fees.
"Since applying this strategy, we have seen an upturn in our business. The phones are also ringing for this type of work. Within the past two months, there has been a significant increase in the income to the firm."
Ballanco believes that undercutting on costs will spell further disaster for the industry. While it is easy to cut costs to get work, the long term ramifications could be catastrophic because businesses cannot survive on consistent losses.
"It is unfortunate that some developers and owners see an opportunity to get something for nothing," Ballanco says.
"We must make sure that we never give away what we do. We need to continue to charge the proper rate for our work. Profit is not a dirty word. It is what keeps a business in business. The plumbing community must stand together in demanding adequate profit for the work we do."
Like Arnold, Ballanco believes the US is one of the worst hit markets, particularly the residential market which was over built.
Questionable loans to people with poor credit history and loans which have been defaulted on, means that many residential units have gone unsold and therefore even less residential construction is being rubber stamped.
"It is anticipated that it will take at least another two years, possibly three, before the residential market completely turns around in the US. This has hurt the design side, contractor side and manufacturing side of the plumbing profession," Ballanco says.
There is an upside, with an upswing in health care and education buildings.
"Even in a global financial crisis, people need proper health care. The younger generation still needs a quality education," Ballanco says.
"Hence, these areas tend to not be as impacted by a recession. Another market that has seen an upswing has been the energy industry. Oil refineries are currently under construction. Other energy markets are also doing well."
However, Ballanco believes the news is grim for the US construction industry for at least the next 12 months.
"It would appear that in the United States the recession is coming to an end. It appears that the end of the recession will occur by the end of the last quarter of this year.
However, that simply means that the downturn has reached the bottom. It will take some time for the market to see an upswing. Many in the construction profession do not believe there will be an upswing for at least another year. In some markets, such as the residential market, the upswing may take two to three years."
Maintain the standards
In the UK things are looking a little bit more upbeat. Smaller firms specializing in repair and maintenance have generally continued to work, if not with such long delays between accepting an order and carrying out the work.
However, Robert Burgon believes that one of the most concerning impacts has been that around 8% of the apprentices in training have been made redundant, with many unable to find a new employer willing to take them on.
It is also felt that new apprentice recruitment in August 2009 will be lower than in 2008 (which was lower than the previous years). Relatively small numbers of business failures have been reported but this could still change.
As for beating the recession, Burgon says it is up to the individual business.
"Each individual business has to make its own decisions, but such a period is a good opportunity for the well-qualified, professional business to highlight to clients that it can do more and better than those which are not so well qualified. It is also a good time to highlight the important role which plumbing plays in relation to health and the environment."
If there's one thing that all in the industry agrees upon, it is the maintenance of standards. The repercussions would be dire if plumbing and industry standards were to drop. In harsh times, this would set the industry back to the dark ages.
As Burgon has said, this is the perfect time to let the general public know how important plumbing is to the wellbeing and safety of the general community.
In the less developed nation of South Africa, it is upholding standards across the maintenance and construction sectors that will sustain the industry.
"The introduction of the Plumbing Industry Registration Board (PIRB), a voluntary registration program, will have a positive effect for those taking up the program and those not taking it up will regrettably fall by the wayside as PIRB becomes more recognized," McNamara says.
The advent of this board means standards will be better upheld.
"In a price driven sector, with poor policing of standards, such as we are in, the more we can reinforce standards, health and hygiene, the more plumbing will receive recognition for its real function and it becomes less of a 'grudge' purchase."
It also means that there is no need for undercutting or undervaluing the work.
Like Ballanco, McNamara says it is necessary to uphold standards to alleviate the industry of the 'fly by nighters' and those who are in the business of making a quick buck including plumbers, manufacturers and suppliers.
The future
"My crystal ball indicates stabilization for South Africa now (if our Reserve Bank does not drop interest rates anymore), but the real turnaround will only come through mid 2010," says McNamara.
"If the Reserve Bank does drop rates now the turnaround will be delayed by at least a year after mid 2010. This is solely due to high unemployment (close to 30%). Lowering rates will have very little effect on almost a third of the population and will therefore have no immediate benefit for an upturn as this impacts on our primary industries."
In the first world, some are saying the recession is over, but there will be no real upswing for at least another 12 months.
Unfortunately, the crystal ball may only leave us open to speculation – the same speculation that got us all into trouble in the first place.
So what will happen next?
"That is the question to which everyone wants to have the answer," says Burgon.
"I can claim no special skills in predicting what will happen next. There are a few encouraging signs (house sales are improving here and house prices are beginning to rise again), but I would be surprised if we find that we are not over the worst."