National Legionella Conference call for Abstracts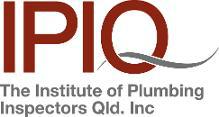 The National Legionella Conference is set to be held 13 – 14th November, 2017 at the SeaWorld Resort on the Gold Coast.
Hosted by the Institute of Plumbing Inspectors Queenslad (IPIQ) and the Legionella Management Advisory Group (LMAG), the Conference aims to share emerging research, best practice, innovative products, workplace tools, models and ideas.
The conference is the year's best opportunity for hospital administrators, health industry workers, hydraulic designers, engineers and plumbing industry professionals to gain knowledge in contemporary Legionella risk management practices.
Calls for Abstracts for presentation at the Conference are now open.
For more information contact IPIQ options on 0412 896 703 or at:  ipiq@partnerpro.com.au
Conference