MYOB and Bunnings Trade make it easy to keep track of your spending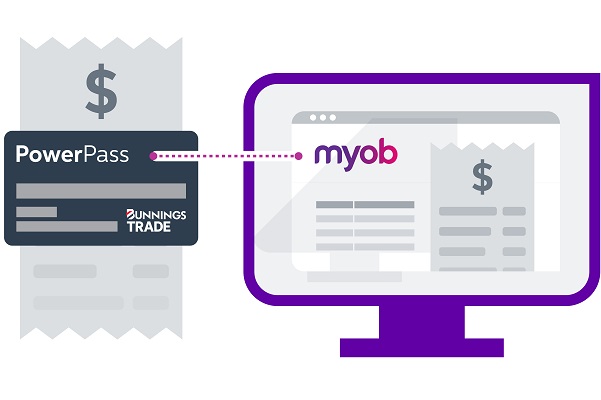 MYOB and Bunnings Trade have teamed up to make it easy for tradies to keep track of their purchases electronically. A new digital integration sends Bunnings receipts directly to a nominated MYOB account.
Bunnings PowerPass can also be linked to a MYOB AccountRight account which digitally reads and captures purchases, eliminating the need to manually enter them in.
Users can both rest easy knowing that their invoices are stored securely and ready in case of a future audit, but also save time by not having to painstakingly enter the details in themselves.
If entered with a specific job number, tools and supplies purchased for specific tasks can be automatically transferred and appear on the invoice. This again, makes it easier and saves time for tradies when it comes to the money side of things.
"We're always looking to provide simple solutions for small business problems," MYOB's general manager of product David Weickhardt says.
"We know that tracking expenses is one of the major pain points for small businesses, so anything we can do to streamline that process is a real game changer for time-poor business owners. Particularly for tradespeople who are constantly on the road."
MYOB has announced similar integrations with other partners including Officeworks, Reece, Actrol, Metalflex and Tradelink, with Caltex the most recent addition.