Most compact Aqueous water heater stops the wait for hot water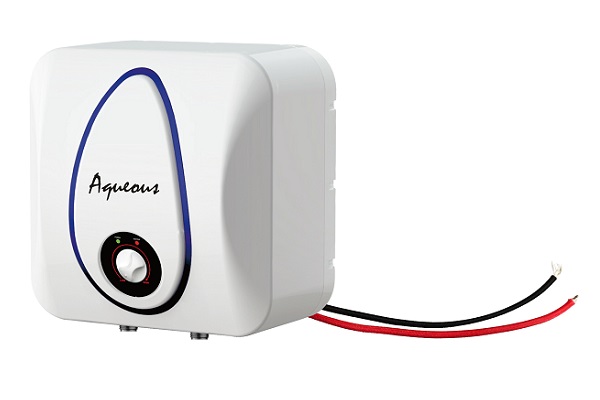 Aus J Hot Water Solutions has released the Aqueous MK2 6L water heater.
It's Aus J's most compact model on the market, ideal for commercial and domestic settings as well as mobile and marine applications. It aims to cut down on the wait time for hot water to save water and energy.
Aus J says that the average mains supply tap spits out 10 to 15 litres of water a minute, it doesn't take long to become a water waster. The latest solution cuts down on the cold water coming down the sink while waiting for the hot water.
"This problem has got bigger and bigger as pipe runs in households and businesses have become longer, as many premises get larger," Aus J Hot Water Solutions director Jay King says.
"Now the water often has to run a lot further than before from the main water heater, before it comes out hot at the tap. And of course, when you turn off the hot tap again, the hot water sucked into those long pipes cools down again."
With dimensions of just 305 by 305 by 304mm, it's designed to sit snugly in cupboards near the tap or under the floor just below them.
The Aqueous 6L and 10L models are available in 240v and 12v models, while the complementary Aus J Duoetto 10L water heater incorporates automatically switched 12v/240v operation.
"A lot of householders and businesses don't need more than 6L readily at hand – they might have all these smaller hot water jobs for which they need a few litres, but they have to standing there drumming their fingers until the hot comes through," Jay adds.
"This size is good for recurring washing up and cleaning tasks, for example, whereas if you need water for a couple of showers then you may be better with the 10L model, which will do that quantity. But if space is at a premium, the Aqueous 6L is ideal."
The Aqueous MK2 6L and 10L models come with Australian WaterMark accreditation.