Mental Health Under the Spotlight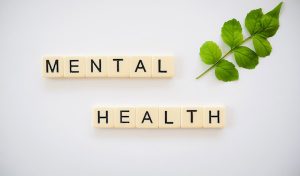 While many industries have been forced to halt for the better part of the past two years, Australia's construction sector has powered through COVID-19 lockdowns and restrictions… at a deadly price.
A University of Melbourne study this year exposed a dramatic increase in suicide risk among construction workers since the onset of COVID-19, particularly dire among those with entry-level or lower skill sets. Being a male-dominated industry adds further fuel to the flame, with 2020 Australian Bureau of Statistics findings showing men are three times more likely to die by suicide than women.
The public fallout of Victorian construction workers being among the first of cohorts to face a 'no jab, no job' policy is another card in the deck of COVID-related industry pressures including staffing limitations, on-site virus outbreaks and the removal of break rooms. It's sadly easy to understand why the industry now faces a national mental health crisis.
Industry leader, Hansen Yuncken, says while mental health among its workforce has always been at the forefront of organisational priority, the onset of COVID-19 has incited a dramatic increase in addressing this area.
With a focus on transforming how mental health is currently viewed and discussed among the sector, the Australian owned and operated construction company is introducing new, tailored support in addition to existing services. Hansen Yuncken says, however, this is an industry wide issue and is calling on stakeholders and competitors to follow suit, before it's too late.
"The concerning rise in mental ill health and suicide risk among construction workers is not just a 'male issue', it goes deeper than that," said Kurt Warren, Hansen Yuncken's Health and Safety Officer.
"Men have traditionally faced stigma in speaking up, or talking about their feelings. However, there are certainly also females who, due to a longstanding culture within the construction sector, may find it difficult to discuss what they are going through. We want to shift the conversation, create an open dialogue, and build mental strength."
Hansen Yuncken recently partnered with leading mental fitness foundation, Gotcha4Life, to deliver tailored programs to encourage social connection among their workforce.
"We teamed up with Gotcha4Life to help educate, encourage and support our team to talk and communicate about their issues, and to know they're not alone," said Mr Warren.
Gotcha4Life founder Gus Worland said, "Our programs aim to educate workers on mental fitness, and building emotional muscle. The overarching purpose is to raise and protect the mental state of men, women, their families and wider communities.
"Most of those who join the workshops are quite guarded, even cynical at the beginning. It's amazing to see how many, by the end, have a huge smile on their face after opening up about their struggles and hardships with their team.
"You can clearly see the sense of relief after realising others are in the same boat, and that they have people here to talk to, and support them.
"We encourage everyone, including those in the construction industry, to speak up, reach out and build a deeper level of conversation with friends, family and workmates. No one should have to go through it alone – our mission is to build meaningful mateship."