ISH backed to return March 2021
There was no doubt when the patrons and the Advisory Council of ISH 2021 met on 16 June 2020: all – representing the entire sanitation, heating and ventilation sector – back the forthcoming fair to the hilt.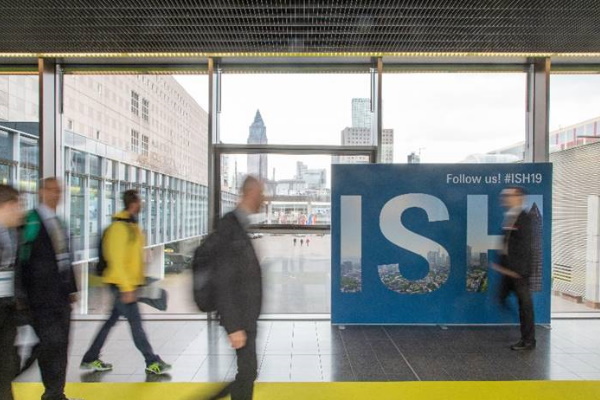 With appropriate distancing and taking due account of the latest hygiene regulations, the patrons and the ISH Advisory Council met at 'Kap Europa', the conference Centre of Messe Frankfurt, on June 16 2020.
There, they discussed a variety of issues including the situation in the market and sector, as well as the current status of ISH in March 2021.
The ISH Advisory Council comprises the patrons of the fair, i.e., the Federation of the German Heating Industry (BDH), the Association of Air Conditioning and Ventilation in Buildings (FGK), the German Sanitary Industry Association (VDS), the German Association for Energy Efficiency in Building Services (VdZ) and the German Sanitation, Heating and Air Conditioning Association (ZVSHK), as well as additional exhibitor and visitor representatives and Messe Frankfurt as organiser.
All participants are optimistic about the future and want to work together to ensure the success of ISH 2021. Although, due to current developments relating to Covid-19 and the resulting unpredictability with regard to next year, there is a degree of uncertainty in the sector, all are backing the event scheduled for March 2021.
Indeed, the outlook is extremely good: demand continues to be high, all key players are on board and looking forward to the world's leading trade fair for HVAC and Water.