Introducing the 2020-21 Navman GPS range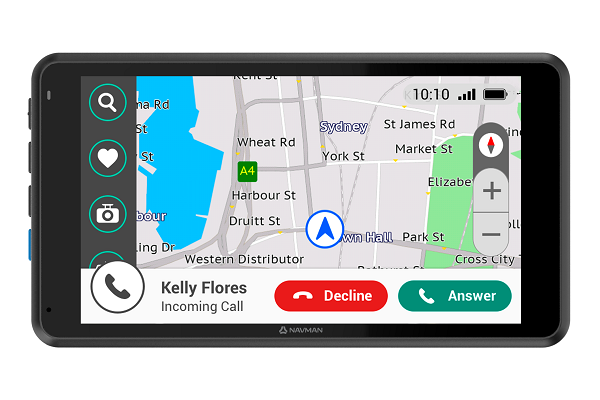 Automotive GPS designers, Navman has released its lineup of sat-navs for 2020-21 which aims to get drivers where they're going without hassle.
First on the range is the MOVE130M, a simple-to-use GPS system that automatically downloads new maps and keeps up with changes to speed limits. It gives users a visual and verbal speed limit alert when coming across a change in roads or limits to help avoid fines.
It also boasts Landmark Guidance Plus which uses easily-recognisable landmarks as a guidance for where to go.
Most importantly, there are School Zone alerts to remind drivers to slow down. SmartFind keyword search lets you search for somewhere using just the name, like the nearest "Bunnings", or using part of an address like "Smith Street."
The popular CRUISE550MT which launched in 2019 will continue to be on the market as it is a great all-rounder GPS which is jam packed with features. Similar to the MOVE130M, it has live traffic updates and uses landmarks to help drivers get where they're going.
There are also Live Traffic Updates and Smart Route historical traffic data, which, combined with the Trip Optimisation feature, mean that drivers can make the best possible decisions for your journey.
The CRUISE550MT is easy to set up with its magnetic mount and easy to use with a 5" smooth glide LCD screen plus it also has a USB power adapter, with additional USB port.
For a larger display, the Navman CRUISE650MMT is the way to go boasting a 6" smooth glide LCD screen, putting everything at your fingertips. It also comes with Landmark Guidance Plus, free monthly maps, Trip Optimisation, Live Traffic updates and Historical Traffic data.