Houzz launches Houzz Pro business management software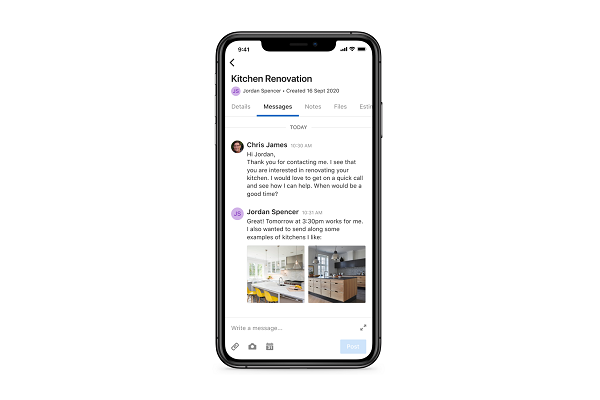 Houzz has launched the Houzz Pro, an all-in-one, software-as-a-service that empowers home renovators and design professionals by letting them manage their entire project and client lifestyle in one place.
With Houzz Pro software and the new, dedicated mobile app, building professionals can manage all of their business activities and client communication from anywhere, at any time.
"Now, more than ever, home building and renovation pros are asking for tools that will help them run profitably and efficiently, and deliver an amazing client experience," Houzz co-founder and president. Alon Cohen says.
"Houzz Pro was born from listening to feedback from our pro community, and it is important to us that this powerful solution is both affordable and easy-to-use. We understand pros in our community are facing new challenges with COVID-19 and, given these unique demands, we are providing the software to all our existing pro subscribers as part of their subscription."
The software lets professionals connect with clients with real-time chat and email communication, manage leads with its built-in client dashboard with and communicate proactively with a built-in dashboard that shows key milestones and phases.
A payment scheduling feature an also be automatically set up to invoice clients through either the mobile or desktop app.
Part of every subscription includes enhanced analytics, professional website building and hosting services, a company highlight video and the ability to feature your best review.