Hindmarsh Plumbing part of Royal Adelaide Hospital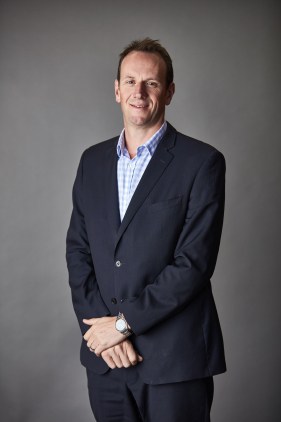 The opening of the iconic new Royal Adelaide Hospital means one of the largest and most signficant projects undertaken by South Australian-based commercial plumbing firm, Hndmarsh Plumbing, has come to an end.
Hindmarsh Plumbing was responsible for in excess of 1600 basins and 630 toilets throughout 598 in-patient rooms with ensuites and 40 intensive care units at the new Royal Adelaide Hospital. Around 100,000 man-hours were required to install 2.4 kilometres of mechanical and hydraulics piping across three sectors of the hospital. Up to 88 plumbers worked on-site at any given time.
Hindmarsh Plumbing is currently undertaking key projects within Adelaide's education sector including the new CBD High School and UniSA's Great Hall. The company has recently completed an installation for Adelaide University's Medical and Nursing School and works are nearing completion for the Flinders Medical Centre. A number of other major projects are also on the horizon.
For Will Chapman – Hindmarsh Plumbing's newly appointed General Manager – the task is now to refill the order book. While acknowledging that refilling the order book may be a challenge, Mr Chapman is confident the work is out there.
A qualified mechanical engineer with a Masters of Business Administration, Mr Chapman has more than 20 years' experience in the construction industry. He has held senior leadership positions with companies such as Built Environs and AECOM Australia.
"South Australia's plumbing industry has gained good momentum in recent years," he said. "The sector has grown in sophistication as a result of advancements in the delivery of technology and efficiencies in innovation.
"There's also been an injection of growth and excitement off the back of increasing large-scale infrastructure projects across Adelaide. The commercial construction market is growing and we're noticing suppliers to the sector are getting busier. The outlook is certainly positive."
Mr Chapman said the strong pipeline of projects available to the industry would provide opportunities for Hindmarsh Plumbing.
"Defence, food production, aged care, health and education are all key growth areas in South Australia," he said.
"Announcements around new infrastructure developments at Osborne and major commercial projects planned for the CBD including the Adelaide Casino, Festival Centre upgrade and Riverbank project are all exciting opportunities from which we could benefit."
"Looking ahead, the focus will be on large-scale commercial and industrial construction projects, while also remaining agile to service our smaller projects. We are excited to expand our work across South Australia and interstate and positioning Hindmarsh Plumbing as the plumbing contractor of choice."
Hindmarsh Plumbing recently picked up the Specialist Contract – Services Award in the 2017 Master Builders South Australia Building Excellence Awards for its work on Adelaide University's Medical and Nursing School.