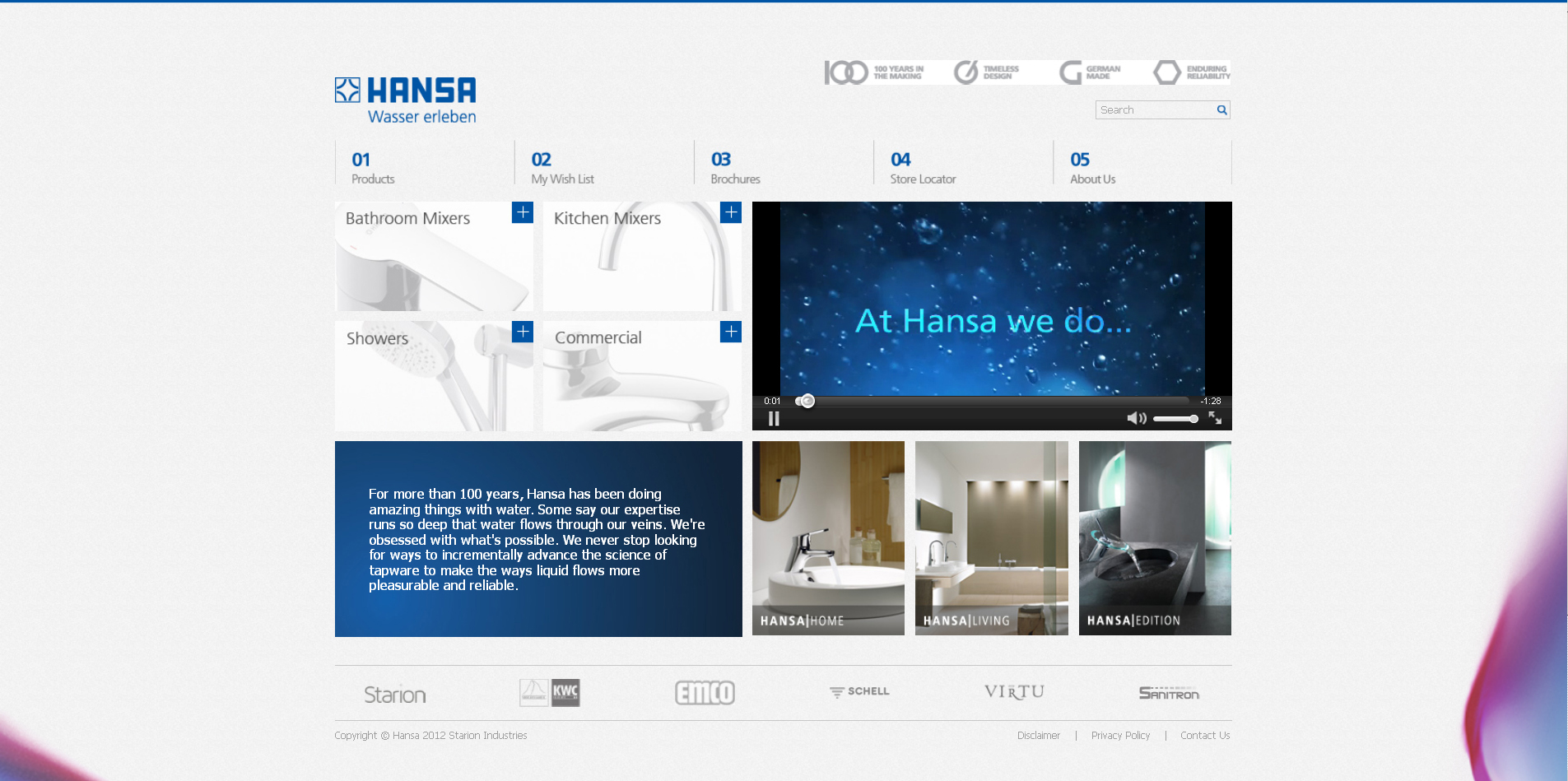 Renowned German tapware brand Hansa has launched a brand new interactive and enhanced website at www.hansaaust.com.au for homeowners and the trade community in Australia.
Visitors of the new website will have access to a host of new features that will enhance their online experience, and will be able to access the latest product information across Hansa's extensive range.
The website is designed with a stylish and simple user-friendly layout, and offers consumer friendly information as well as catering to the needs of Australian architects, designers and the trade community.
The sleek, new, multi-interface website has a number of new site features, to improve functionality and provide an increased level of on-line support for Hansa Caroma customers in Australia. Homeowners and renovators can search for Hansa products by a number of inputs, or visit the HANSA|HOME, HANSA|LIVING or HANSA|EDITION segments to view all products ranges in these segments. Users can also create their own wish list of products from the site, complete with images, features and RRPs which can then be printed or emailed directly to a friend.
Visitors of www.hansaaust.com.au can download product brochures from the site, and the store locator also helps users find their nearest stockist.
Other handy items included on the site are details on warranties and service for any Hansa tapware and shower products. Details for the Hansa National Sales and Service Centre in Australia, is listed on the website, along with other company details.