Government stimulus measures are commended, further needed for trade industries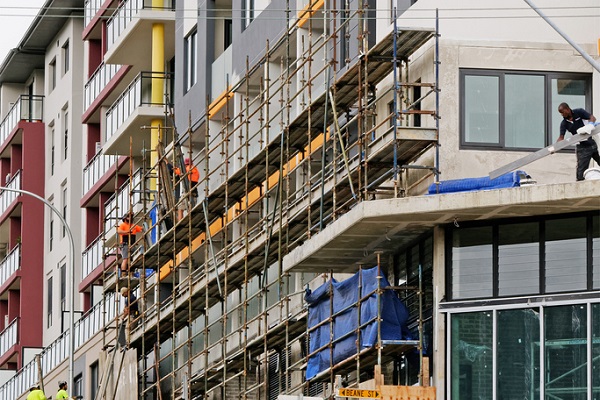 The federal government is being asked to urgently provide a new and expansive stimulus package which aims to keep the building and construction industries, and the broader economy strong in face of the COVID-19 pandemic.
"Building and construction is vital to the national economy and to local communities right around the country," Master Builders Australia chief executive Denita Wawn says.
"The livelihoods of the one in 10 Australians employed in the industry are at stake as is the viability of the nearly 390,000 small businesses that make up the industry and the thousands of enterprises that supply them.
"Master Builders commends the federal government for the measures it has already announced including the $17.6 billion package for small businesses and households. They are important measures, but builders and tradies will not have the necessary confidence to take up tax incentives or keep employees and apprentices on their books if they do not have a pipeline of work."
Denita and Master Builders Australia are calling on a range of additional stimulus measures for various aspects of the industry including commissioning local builders to immediately commence maintenance, refurbishment and renovation works on government buildings and facilities around the country. She says that these measures will not require extensive planning and could be quickly implemented.
"This could include bringing forward already budgeted spending on social and transport infrastructure projects, for example, accelerating construction work on projects under way by spending the money allocated for 2021 now will provide an immediate boost," Denita says.
"Broad eligibility and simplicity of application and tendering is also important. Too often stimulus measures cannot be accessed by many small-to-medium enterprises due to restrictive eligibility criteria.
"The shackles must come off and money must be immediately injected into the economy by ensuring that eligibility requirements are as broad and as simple as possible. Giving stimulus measures sunset clauses will ensure that they are targeted only to meet the present danger.
"These measures could also easily be replicated by state governments and local councils to great effect.
"The government must also urgently address the major threat to current building and construction projects posed by the potential enforcement of liquidated damages clauses due to delays caused by a range of COVID-19 related factors including compliance with government measures to slow the spread of COVID-19 such as social distancing, supply shortages and/or labour shortages due to quarantine arrangements."
"If clients, including developers, take commercial advantage of the impact of COVID-19 it will devastate the industry and the national economy. Master Builders has called on the federal government, to urgently announce that they will not pursue liquidated damages in Commonwealth contracts due to impacts of COVID-19 and that they send a strong signal to private clients that they should follow their example.
"Importantly, the stimulus measures which we are calling for will deliver long-lasting benefits to the economy and the community, which will help us bounce back and also help the government achieve its policy objectives.
"We currently have under investment in housing, commercial buildings and civil infrastructure to meet our future population demands so money spent now in the building and construction industry will also pay-off in the long-term," Denita Wawn says.