Finalists Named for AIRAH Awards 2022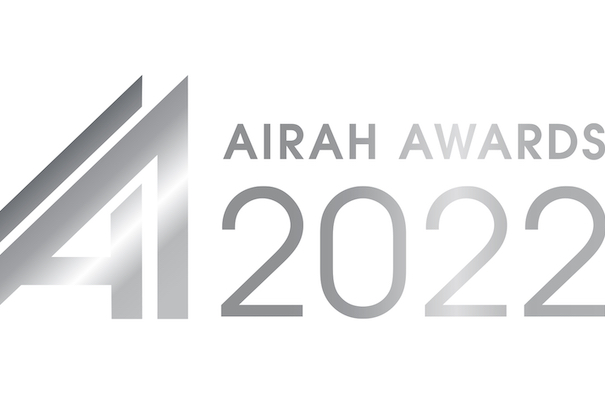 AIRAH has named the finalists for the 2022 AIRAH Awards. The AIRAH Awards celebrates the leading projects, people and products driving us towards a sustainable future.
"Over the past few years, we've seen how the COVID pandemic has shifted attention to the importance of the HVAC&R industry to Australia's health, comfort and productivity," says AIRAH CEO Tony Gleeson, M.AIRAH.
"The AIRAH Awards program provides another avenue to highlight and celebrate the tremendous work being done by the talented teams and individuals within our critical industry."
Finalists have been named across 11 categories that recognise excellence in fields ranging from retrofits to new builds, leadership to innovation.
AIRAH's highest honour, the James Harrison Medal, will also be presented at the black-tie gala dinner on Thursday, November 24, 2022 in Sydney.
The 2022 AIRAH Awards finalists are:
Best HVAC Retrofit or Upgrade
Air Engineers – Woolworths Shoreline Tasmania
ESBS – Australian Institute of Sport's testing and training pool and recovery centre
McClintock Engineering Group – Otto Hirschfeld Dissection Laboratory AHU upgrade
NDY – Griffith University's N79 Super Lab
Excellence in Diversity and Inclusion
Cundall
ESBS – Lasath Lecamwasam, F.AIRAH
Excellence in HVAC&R Research
Stantec – Analysis of effectiveness of pandemic-mode HVAC strategies
Conserve It – Real-time model predictive control with digital twins and edge computing technologies
Excellence in Innovation
Airius Asia Pacific – Ken Rosewall Tennis Arena
AMP Capital – Quay Quarter Tower
CSIRO – i-Hub Data Clearing House (DCH)
Excellence in Sustainability
Benmax – The University of Newcastle's Q Building
Conserve It – Optimal scheduling of air conditioning systems with renewable energy resource and thermal storage
Jesse Clarke, M.AIRAH – Building code airtightness and moisture management
Future Leader
Jay Goh, M.AIRAH
Mark Elliott, M.AIRAH
Patrick Page, Affil.AIRAH
Innovative use of Renewable Energy in HVAC&R
A.G. Coombs – 101 Collins Street, Melbourne
Conserve It – Optimal scheduling of air conditioning systems with renewable energy resource and thermal storage
Product of the Year
Johnson Controls – OpenBlue Command Centre
Smartair Diffusion – Smartemp Helical Vari-Swirl Diffuser
Student of the Year – Higher Education or Research
Jason Jarvinen, Stud.AIRAH – University of South Australia
Student of the Year – Trade
Nicholas Scriva, Stud.AIRAH – PEER
Renzo Antonio Munster, Stud.AIRAH – Superior Training Centre
WR Ahern Award
This award goes to the best technical paper by an AIRAH member published in Ecolibrium over the previous year.
Six papers are eligible for the WR Ahern Award in 2022.
James Harrison Medal
The James Harrison Medal is the highest honour AIRAH can bestow upon an individual member. Named after Australian refrigeration pioneer James Harrison, it recognises the highest levels of individual achievement in the Australian refrigeration and air conditioning industry.
The James Harrison Medal recipient is selected by the AIRAH Board. It is not awarded every year.
 Thank you sponsors!
Gala sponsor: Daikin
Future Leader sponsor: A.G. Coombs
Excellence in Sustainability sponsor: Superior Training Centre
Student of the Year – Trade sponsor: LG
Product of the Year sponsor: HVAC&R Search
WR Ahern sponsor: Ecolibrium
For more information and to register for the event, go to www.airah.org.au/awards