Female Leader Awarded for Achievements as a Business Woman in the Construction Industry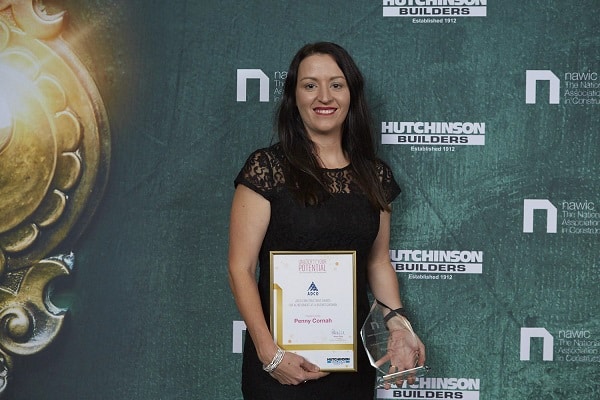 Master Plumbers' Association of Queensland (MPAQ) executive director Penny Cornah has been awarded the ADCO Constructions Award for Achievement as a Business Woman at the National Association of Women in Construction (NAWIC) Queensland Awards.
The award was presented to Penny in front of over 500 industry peers who came together to celebrate the excellent work performed by women in the construction industry. This award recognises Penny as a leader in Queensland's construction industry.
MPAQ represent over 1,300 contracting members across Queensland, which equates to around 4,000 plumbing professionals.
Penny identifies her key responsibility as heading the organisation that is the conduit between protecting community health and the environment. She has developed strong relationships within the Queensland Government ensuring the industry's voice is heard at the highest levels.
"With her positive attitude, hard work and dedication, and drive to make a greater difference, Penny is an inspiration not only to the women in the construction industry but also to everyone that has the pleasure of working with her," MPAQ president Kent Vickers says.
Penny is actively working towards increasing the number of qualified female plumbers in the sector.