DU'IT hand cream is the perfect accompaniment for tradies with rough hands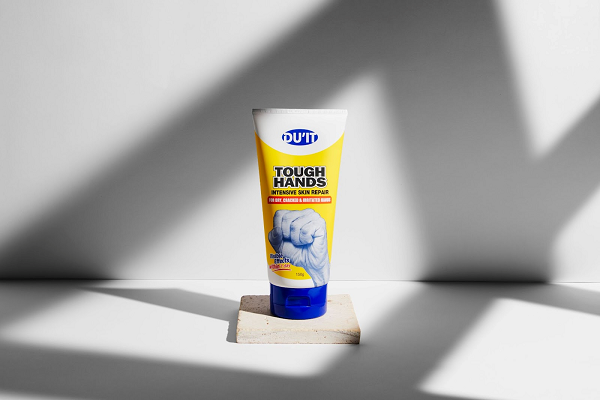 The best seller in the DU'IT range of products is the Tough Hands hand cream which is clinically proven to help those with the most stubborn cases of chronically dry, rough, cracked, irritated and calloused hands.
It works by sealing cracks, replacing lost oils, conditioning the skin and forming a protective barrier to keep hands in top condition so you can get the job done each day.
Ideal for tradies whose hands are always being used out on site, the DU'IT Tough Hands can heal hands regardless of what you do all day: carpentry, demolition, agriculture, concreting or bricklaying to name a few.
The ingredients in the Tough Hands include:
Urea 10%: a natural skin conditioner that maintains skin moisture and seals cracked skin.
Vitamin E: promotes skin healing, replenishes moisture and rehydrates stressed hands.
Natural AHA's: gently exfoliates and removes dead skin.
Dimethicone: acts as a protective coating that shields skin with a non-greasy proactive barrier that counteracts the loss of vital oils that leads to cracking and drying of skin.
Sodium PCA: intensive moisturiser that acts in synergy with Urea and holds moisture in the skin.
Lemon Myrtle and Tea Tree: antimicrobial agents used to treat minor cuts and mild infections.