'Degasification' Gathers Steam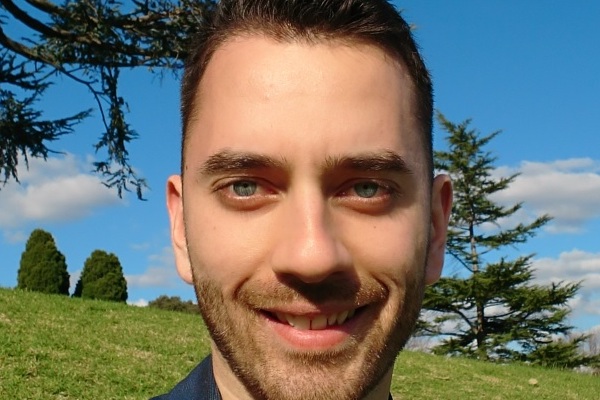 The building and plumbing industry is currently undergoing a process of 'degasification' for a vast number of projects, but what exactly does this mean? Hydraulic engineer Konrad Perry (pictured above) explains.
This article first  appeared in the Autumn 2023 issue of Plumbing Connection.
Degasification is a phrase used to highlight the removal of gas from building designs – especially in large commercial and high-rise apartments. Leading this change are factors such as soaring gas prices, a push for cleaner sources of energy, as well as approaches taken by key stakeholders within construction to phase out reliance on gas in building design.
Gas is currently a major source of energy in buildings for systems such as hot water systems, mechanical HVAC systems, and pool/spa heating, to name a few. To change this source of energy, we must consider what alternatives there are. Currently in the Australian market there are many alternative systems that are powered by electricity, such as solar hot water and electric instantaneous hot water. For this article, I will focus on electric heat pump systems. Whilst these carry a higher initial capital cost than gas systems, with a high coefficient of performance, heat pumps are quickly becoming a popular choice for heating water, as they can provide a clean and effective solution. This article will highlight several key things to consider when designing and installing large heat pump systems.
PIVOT TO HEAT PUMPS
As a hydraulic engineer, I have seen several large scale projects pivot from gas hot water plants to heat pump systems as developers move to phase out gas. This presents new challenges in design such as selecting and sizing a hot water plant, considering spatial and ventilation requirements, as well as interrogating all ways to save energy within the system.
One of the main challenges faced is the rate at which water can be heated. As an example, a small 32L/min commercial instantaneous gas heater has a capacity of 55kW, which is almost the same heating capacity as a large 64kW commercial heat pump unit. Due to their size, instantaneous gas systems can be banked together to create a manifold that has a large hot water capacity. Whilst the same can be done for multiple heat pump units, a large plant area is required and is often not a practical solution. As such, instead of having the ability to heat water quickly, a heat pump system must rely on a high amount of storage to operate effectively.
A consideration would be to increase the hot water setpoint in the system from a typical temperature of 65°C to a higher temperature of 80°C or 90°C. This would allow for less storage, whilst essentially keeping the same capacity. However, this reduces the recovery rate of the system and increases the heat loss within the system. Furthermore, not all commercial heat pumps have this capability, so careful selection is required when specifying such a system.
WATERMARK- CERTIFIED
When selecting a system, the designer and plumber must confirm that it is in fact WaterMark-certified. Currently, the best way is to check the ABCB's website to determine WaterMark certification. Whilst domestic heat pump systems are typically certified as a system, it is not always the same for commercial units. Some commercial manufacturers have certified the heat pump unit itself, whereas others have not. Instead, the heat exchanger, storage tanks and pumps that are connected to potable water have been WaterMark-certified. As such, if the intention is to connect potable water to the heat pump unit itself, as opposed to using a heat exchanger, this must be confirmed prior to design and installation to ensure a compliant design.
SPACE & VENTILATION
Heat pump systems require dramatically more storage, which means more required space. A heat pump system could spatially take up more than twice that of the gas equivalent, as shown in Diagrams 1 and 2, which represent equal capacity systems. Diagram 1 shows the spatial requirements for a heat pump system, and Diagram 2 shows the spatial requirements for a gas system. As is evident, storage of hot water plays a key role in heat pump system design, and alone can take up almost the same space as an entire gas system.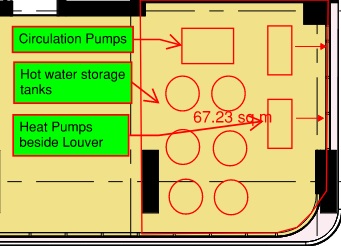 Diagram 1 – Heat pump hot water system spatials.
These spatial requirements should be carefully considered by all stakeholders of a project. Furthermore, care must be taken for plumbers to have adequate workspace and maintenance access both during and after installation. This can sometimes be difficult, especially for buildings where space is limited, and every square meter of real estate has a high price attached.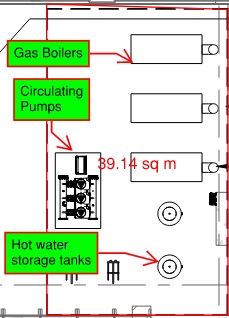 Diagram 2 – Gas hot water system spatials.
When heat pumps are installed internally within a building plant room, the height of the system should be considered. Large commercial heat pumps typically require ducting to direct exhaust air out, and this can dramatically increase the height of the system. When paired with high-capacity hot water storage tanks, the allocated plant room footprint can quickly fill up – both in surface area and height.
Ventilation requirements should also be considered. A typical gas system requires a flue to exhaust external to the building, and must be installed in accordance with AS/NZS 5601. Heat pump systems have different ventilation requirements in the form of both make-up air and exhaust air. This normally means a louvre of a calculated area to be located on an external wall within the plant room and requires coordination with other services, architects, and façade designers, especially in a high-rise building where wind can have an impact on design.
ENERGY CONSERVATION
Designers must also scrutinise other areas of hot water plant design to save energy where possible. The discussion of pipe insulation is a topic becoming more important. Valves, fittings, and pumps in hot water systems play an important role in the conservation of energy. Often not insulated due to inconveniences to the installer and maintainer, the thermal mass of these components means that heat loss through a length of pipework can be more than doubled if not taken into account. By insulating these components, it presents a simple, yet effective, passive approach which once installed does not require a lot of maintenance or ongoing costs and can save money for the end user.
Degasification is more than just a buzz word now. It is the approach that can lead the future, as gas prices have been soaring in the last few years; the need for clean and sustainable energy has also taken hold in Australia as we aim for net zero emissions by 2050. However, when presented with the opportunity to 'degasify' a building, it is crucial to think about what this means for the design and installation of an alternative hot water plant system such as a heat pump system and other construction considerations.
Konrad Perry is a hydraulic engineer at Aurecon with extensive experience in designing and documenting hydraulic services. Visit www.aurecongroup.com